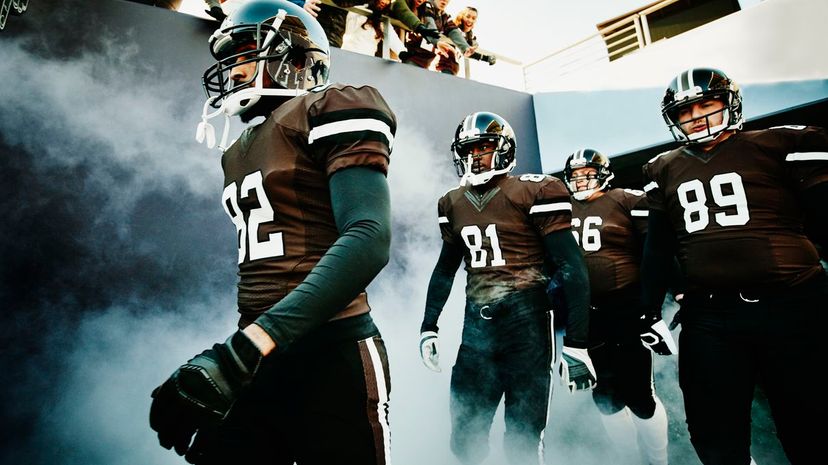 Image: Thomas Barwick/Stone/GettyImages
About This Quiz
When you're on the gridiron of life, do you take as many risks as they take on the actual field? Once you choose some of the world's most famous athletes, we'll know how you approach challenges. Professional athletes haven't risen to their level of greatness without carefully carving out their careers, but they'll risk it all to take home the prize. Do you do the same, or do you always play it safe?
Even with an injured ankle, Kerri Strug kept her eyes on the prize. She took a big risk when she powered through her pain during the 1996 Olympics, and she went for one last attempt at the vault. Her efforts could have caused serious injury, but they won the gold medal instead! Are you like Kerri? Are you the type to risk it all, or do you tend to go inch closer to your goals one yard at a time? 
Pick the athletes you like, respect and want to be like the most, and we'll know if you would also risk it all to win. From wrestlers to professional baseball players, a winning mindset is everything. Pump yourself up and cross the finish line; then, we'll guess if you really really give it all to get ahead!