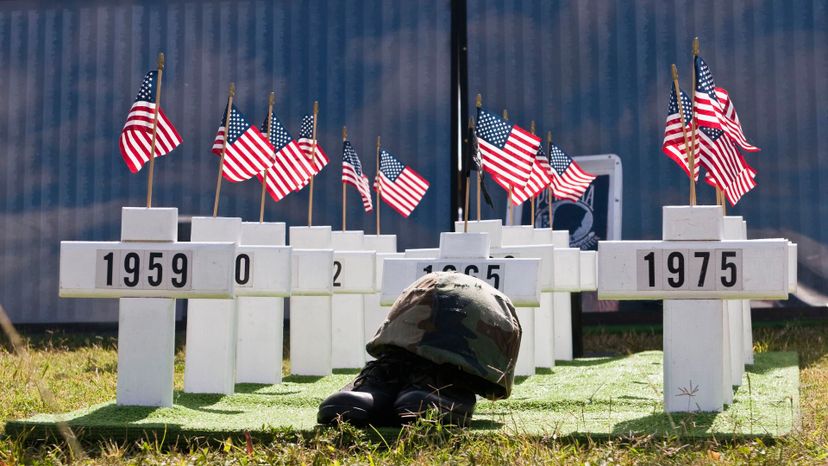 Image: Juanmonino/E+/Getty Images
About This Quiz
This momentous quiz is a monument to all of the iconic U.S. military monuments.
In the United States, the military personnel who put their lives on the line to protect the safety of the country's citizens and defend the interests of the nation are widely revered as heroes. These are men and women (and sometimes even dogs) that have dedicated their lives to the stability of not only the United States of America but to the world as a whole. Not only have some of them sacrificed years to this endeavor but hundreds of thousands of these servicemen and servicewomen have sacrificed their lives to the cause.
As a result, it should come as no surprise that military monuments of all shapes and sizes are a common sight in the United States. In fact, countless cities across the country have erected monuments dedicated to military personnel in the area, or, on a larger scale, military personnel from all corners of the country. In this quiz, we've collected a diverse handful of some of the most memorable military monuments from all over the U.S.  Can you match them to the cities in which they are found?  There's only one way to find out.
So, let's get started!