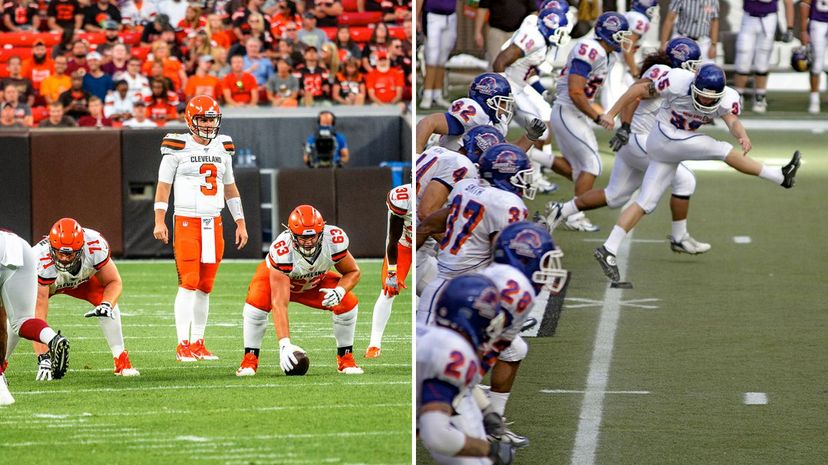 Image: Wikicommons by Erik Drost / Wikicommons by Mark Ramelb
About This Quiz
Before you attempt to learn the rule differences between college football and the NFL, you must first understand that nobody, at any athletic level, at any location on Earth, knows exactly what a catch is. There's a slight difference between completing a catch in the NFL and NCAA, but terms like "control," "completion" and "football move" are all made up and interpreted differently with every set of eyes. The good thing is most people know the difference between one foot and two feet, so we've defined the bottom half of a catch, but the top half, however, is a toss-up.
When it comes to overtime rules, even NFL players themselves don't know what's going on. In 2008, the Philadelphia Eagles ended an overtime game against the Cincinnati Bengals in a 13 - 13 tie. The 10-year veteran and Pro Bowl quarterback of the Eagles, Donovan McNabb, was ready to go out on the field and win the game, but the game was over. He later admitted he had no idea an NFL game could end in a tie. Because of this moment, most NFL fans will never forget an NFL game can end in a tie, but what about a college football game?
There are a ton of differences between the NFL and NCAA game, and any fan of both has probably recognized them immediately. Take a look at these questions and see if you know the difference between the NFL and college football.