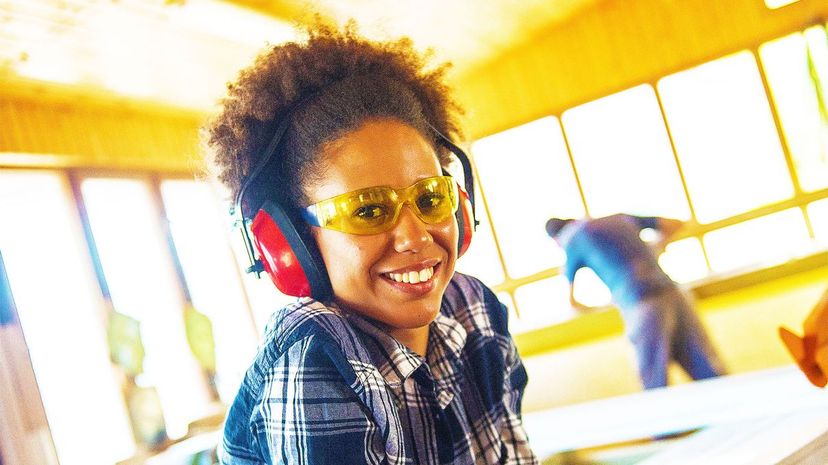 Image: vitranc / E+ / Getty Images
About This Quiz
A stunning piece of crafted wood is a thing of rare beauty. And that takes in wood sculptures, finely crafted wooden furniture or even a massive house made out of lumber. Each and every one of these takes supreme craftsmanship to pull off. And those craftsmen are carpenters!

Since the beginning of time, man has worked with wood. We have used it in our daily lives ever since. Our ancestors used wood to make their homes, keep themselves warm and even to hunt their prey. Although a piece of sharpened wood against a wooly mammoth sounds like long odds to me! Yet, without this wood, humankind would not have survived.

Fast forward to our modern times and there is something strangely hypnotic watching a carpenter working in his chosen medium. The way he fashions a thick plank into the leg of a chair, slowly shaping it until it looks the part. And then using a chisel to give it a final shape, before sanding it down and applying some varnish to give himself just one piece of his final puzzle.

Carpenters have many tools in their workshops and methods by which they perform their chosen profession. There are also many terms that are unique to carpentry. But in this quiz, we would like to test your knowledge of this profession and ask the questions, "Could you be a carpenter?"

Let see how well you fare!

Good luck!