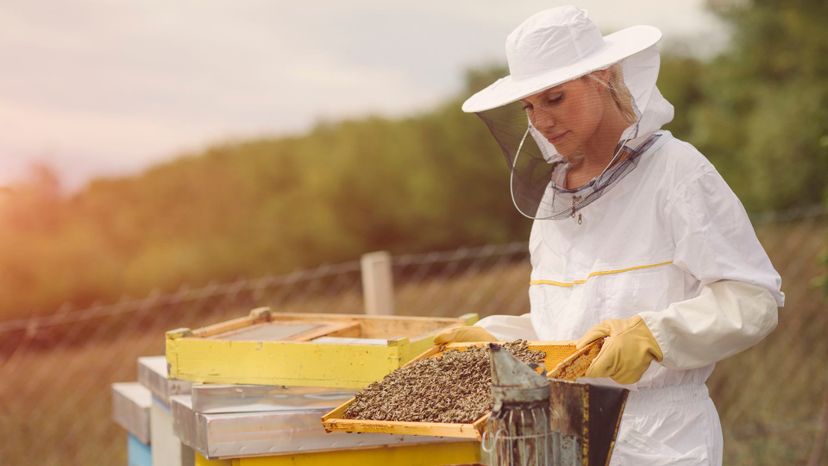 Image: vgajic/E+/Getty Images
About This Quiz
Being a beekeeper is a very unique thing to do. While more people all the time are taking up beekeeping, it is still relatively rare - and for good reason. It can be expensive, you have to wear a silly looking suit, and, by the way, I don't know if you've heard, but bees sting.
Still, beekeeping continues to gain in popularity. For one thing, you get a lot of delicious honey, either to eat yourself or to sell. Natural honey is about a million times better than the storebought kind. If you don't believe that, just ask any beekeeper or someone who knows one. You're doing something nice for the flowers and your environment all at the same time. Saving the bees is an important thing to do. You can also raise bees pretty much anywhere, from the most rural of environments to right in the middle of a city. 
Being a beekeeper is also a really zen thing to do. Being right in the middle of thousands of swarming bees and making no sudden movements is really pretty much the definition of being one with nature and living in the moment. 
But being a beekeeper isn't for everyone. Is it right for you? Take this quiz and find out.