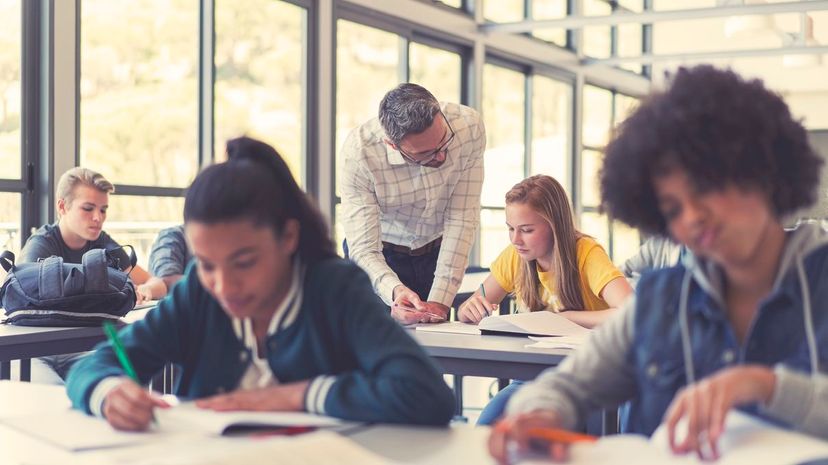 Image: Stígur Már Karlsson / E+ / Getty Images
About This Quiz
With over three million teachers in public and private schools in the U.S., educators are hugely important to the function of our society. Teachers spend many hours each day with students. Teaching is a noble profession that creates lasting impressions on youth. 
More than ever, teachers are highly skilled and knowledgeable in the subjects they teach. This leads to better lesson plans and more engaged students. As the population changes, with new technologies and educational philosophies, teachers must adapt to meet standards and stay current with trends. This is a difficult job, and teachers deserve all the credit and respect in the world.
Everyone has a favorite teacher from their high school days - a teacher who made school fun and who seemed to really care about their students. While we've all had at least one teacher who we really could forget, for the most part, a teacher is someone who makes a lasting impression on a person at a time of life that can be scary, awkward and confusing. Teachers are unsung heroes for many. Teachers work hard and they deserve that summer off to recuperate from the year. 
Study up on this quiz and see if you could cut it as a high school teacher!