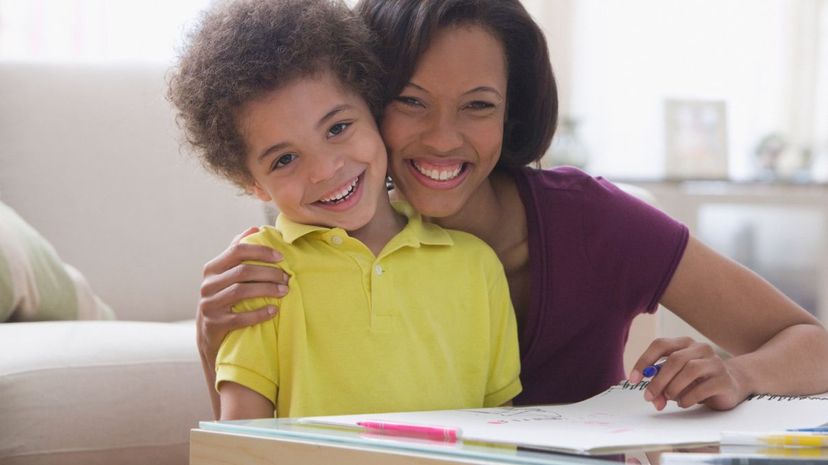 Image: Jose Luis Pelaez Inc / DigitalVision / Getty Images
About This Quiz
Could you finish a 3rd-grader's homework? If you've got young kids at home, maybe you already have! 
If that's the case, you know that 3rd grade is a time in a child's school career that he or she starts learning and dealing with more complex concepts. These include handling multiple-digit numbers (numbers higher than 9) in math, whether it's adding, subtracting, multiplying or dividing them. They might also learn what a fraction or a decimal is. In reading and writing, students start working on reading-comprehension exercises -- they aren't just learning to sound out single words, or spell them, anymore. Instead, they're given short paragraphs to read and asked questions about them. 
In what's called "social sciences" or "civics," students are learning about the U.S. presidents and the branches of government. In regular science, they might be studying the continents and climates of the world, or learning about the solar system and the motions of the planets.
Finally, in many schools, 3rd graders may well be taking their first steps into coding, learning the very basics of HTML. This might make mom and dad feel insecure ... for some, it's an area in which they can't provide any help. Don't worry -- pretty soon, your kid will be jailbreaking your phone for you. Won't you feel proud! 
In the meantime, try our quiz on the basics of a 3rd-grade curriculum. Don't be overconfident -- we think you'll get stuck at least once!
Jose Luis Pelaez Inc / DigitalVision / Getty Images