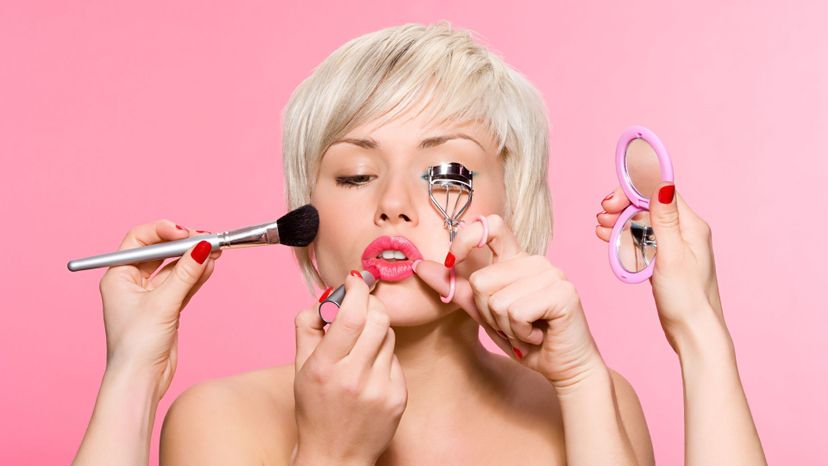 Image: Image Source / Image Source / Getty Images
About This Quiz
This quiz will involve various aspects of cosmetology, including but not limited to: makeup, skincare, nails, hair styles and hair dyes. If you want your beauty license, you'll have to know almost everything there is to know about the world of beauty!

This quiz will look at aspects of hair cuts, hair styles, hair treatments and hair colors. Specifically, we'll ask you questions about hair developers, types of highlights and types of dyes. There are many types of hair dyes that may be used to color correct specific parts of your hair or as an all-over color. It's also important to note that dying your hair too much may result in damaged, weak, dry and brittle hair.

We hope you know a thing or two about nails as well, because this quiz will ask you questions about nail agents, nail files and types of nail designs.

The world of beauty also extends to makeup and skincare. For example, there are many types of foundations, tinted moisturizers and concealers to choose from, depending on your coverage needs. It's important to consider your skin type and the climate you live in as well.

If you think you have what it takes to obtain your beauty license, try and ace this beauty quiz now to see how much you really know!