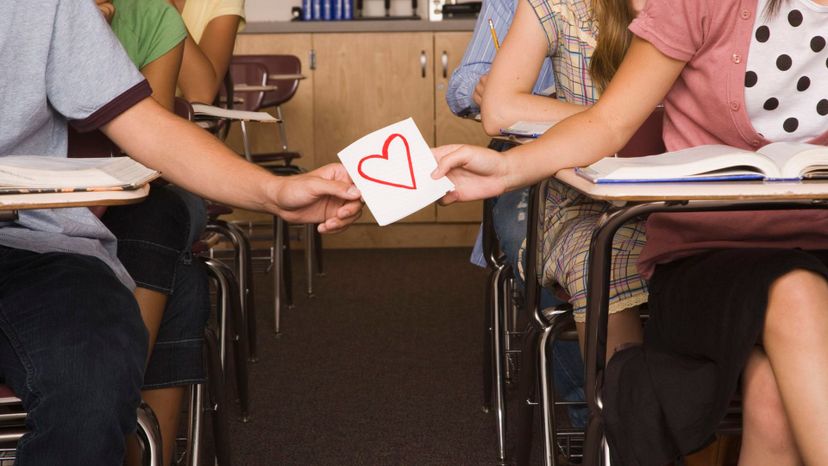 Image: Jupiterimages/Stockbyte/Getty Images
About This Quiz
Among the many things that one has to deal with in high school, apart from getting good grades, making friends and not getting into trouble, is having a high school crush. As you walked down the halls, a brief encounter with that person was enough to make your heart skip a beat. 
We wrote their names in our journals, plotted elaborate schemes in order for them to talk to us, and there were some of us whose crushes were our own best friends. 
While most of us wished that we had a chance with that person, many of us were too scared to make a move, and simply the thought of them being with someone else was enough to send us into a depressive state from which we thought we would never recover. 
Now that high school is over and everyone has moved on with their lives, have you ever thought about your crush - where they were, what they were doing and if you would be able to get them? Well, if you would like to find out, then you can either call them up or take this quiz. (This one might save you some humiliation.)