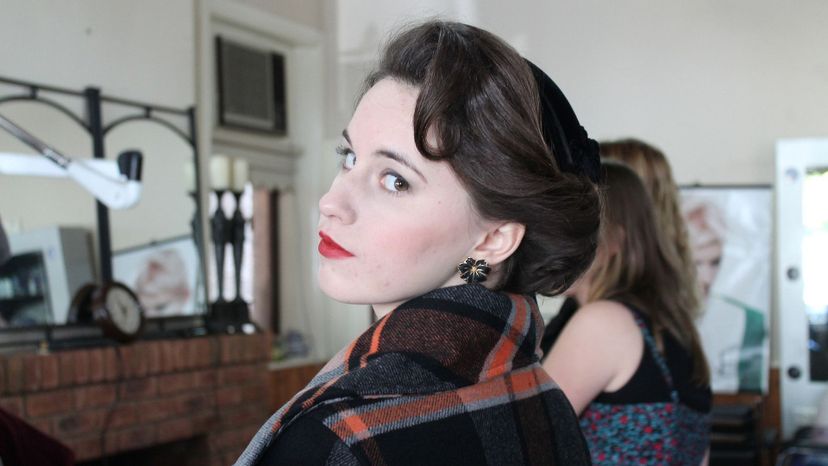 Image: Wiki Commons
About This Quiz
Let's set the stage. The Postwar economy from 1945 to 1960 was in a boom. From new automobiles flooding the streets to a huge housing expansion, (thanks to affordable mortgages for returning servicemen) life was good.  And women were part of that expansion, many staking a claim in the workforce with disposable incomes which helped the cosmetic industry explode. There were mega brands such as Dior, Estee Lauder, Revlon, Max Factor and Elizabeth Arden. This new look in makeup reflected a change in attitude from the simple, minimal look of the 1940s to the refined feminine beauty of the '50s.
Which is why there is so much interest in retro looks today: The fifties added color, definition and flair. Even the clothes were stylish. Un-padded rounded shoulders, shapely bust lines and closely defined waistlines all created a very glamorous look. Add a Poodle Cut, Pixie or Bouffant and you were set!  
One fault of the '50s was that it was very matchy, matchy. Women who followed the trends matched their lips and eye shadow to a purse, hat, gloves, shoes, you name it.  However if you're going for the fabulous '50s look, you may want to tone that down a bit. But first, take this quiz and find out how to do the '50s with flair.