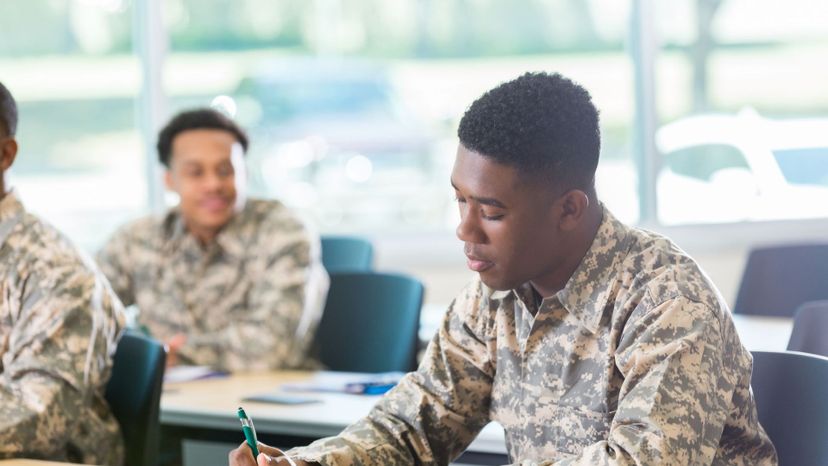 Image: asiseeit/E+/gettyimages
About This Quiz
You watched "Saving Private Ryan" and decided right then and there that you wanted to be an Army officer, the men who make the decisions that change the course of battle. Not every day is D-Day, of course, but these personnel bear the weight of incredible responsibility, in combat zones ... and in the stacks of paperwork they have to complete. Are you ready to earn your stripes in this United States Army officer quiz?

Not everyone is cut out to be an officer. Sergeants, captains and colonels must have amazing critical thinking skills in life-threatening circumstances. They must be able to evaluate the strengths and weaknesses of their men, and they must be able to gauge the enemy's, too. Do you think you can analyze wartime situations in a matter of minutes?

Officers must have a broad educational background and display mental agility when bullets are zipping through the air. They need battlefield tactics training, logistics experience … and bravery.

Snap to attention for this Army officer quiz! Let's see if you're a true military leader or just a Napoleon wannabe.