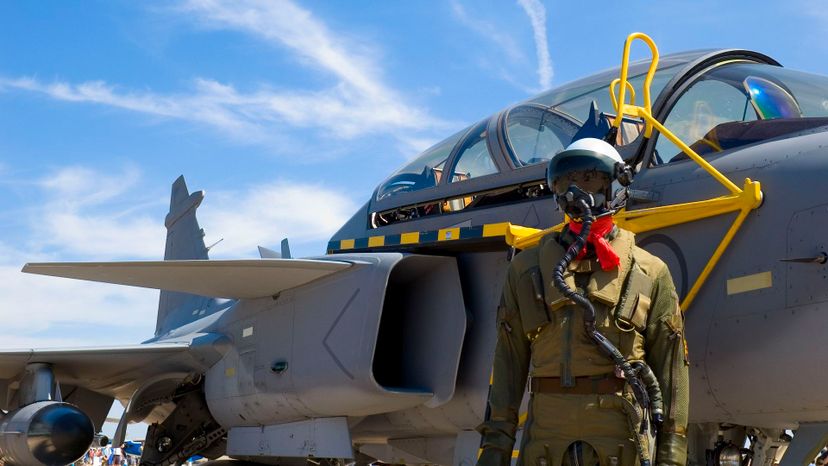 Image: fotoVoyager/ E+/gettyimages
About This Quiz
Deep down, you've always loved Kenny Loggins. But do you really have what it takes to hop into the cockpit of a Lockheed Martin F-22 Raptor? Sure, you might get high scores on the hardest PC flight simulators, but that doesn't mean you're Top Gun material. To prove it, you'll have to pass the United States Navy's Aviation Standard Test Battery (ASTB). If you soar through the questions on this quiz, maybe you'll be America's number one fighter pilot!

The ASTB is nothing like the tests you'd take for medical school or even a bar exam. It's a relatively short test that probes your knowledge of a variety of subjects, including math, reading comprehension, physics, military history, and more. Have you crammed hard enough to hit the afterburners in this exciting quiz? Don't think for a moment that mastering a flight simulator game will make it easy for you to ace this quiz. There's a lot more to flying successfully than wiggling a joystick or hitting keys!

Sure, taking tests isn't nearly as exciting as landing a $22 million jet on the flight deck of the USS Enterprise. But you have to start somewhere. See if you can pass this ATSB quiz now!