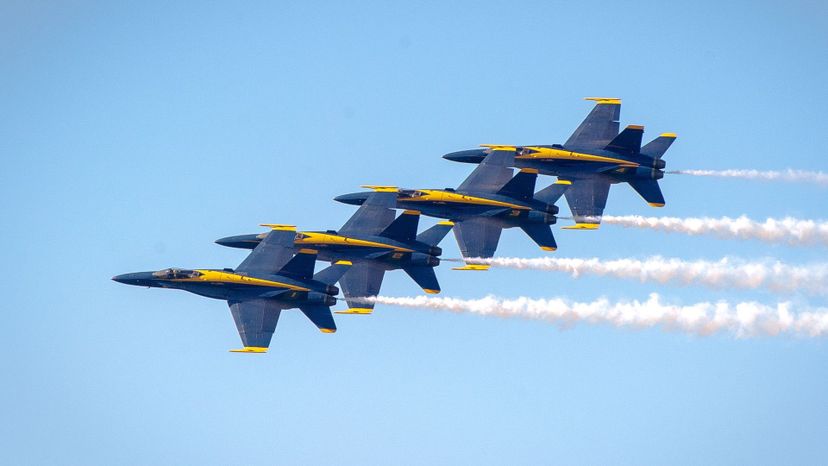 Image: Yiming Chen / Moment / Getty Images
About This Quiz
Long before Hollywood popularized fighter pilots with the movie "Top Gun," the U.S. military was working on ways to improve aerial combat skills with its pilots. After a less-then-successful initial few years in the Vietnam War in the air, a detailed report was filed by Navy Capt. Frank Ault documenting every aspect of the Navy's air-to-air combat performance from 1965-1968. The most important aspect of the report was the need to improve tactical warfare within its fleet of pilots. One result of the report was the formation of an elite new program that would train the best fighter pilots in the world who would then train their respected base pilots. This program was TOPGUN.
Originally formed in 1969, firmly in the middle of the Vietnam conflict, TOPGUN was a small experimental program formed at Miramar Naval Base in San Diego. The original class of nine graduates would eventually grow in the years following and the positive results were seen immediately in the Vietnam War with an increased kill ratio going from 2 MiG kills for every U.S. plane to 12 MiG kills for every U.S. plane. 
While the popularity and glamorization of the fighter pilot lifestyle can be attributed to its portrayal on the big screen. The TOPGUN program remains in existence and is one of the most successful programs established for fighter pilot training. Now located in the desert of Nevada at Naval Base Fallon, TOPGUN still attracts the top 1% of elite pilots in the world, who spend over 100 hours in the classroom to hone their skills. Whether you are more Maverick than Iceman, you can test your skills with this quiz and see if you can finish at the top of your class!
Yiming Chen / Moment / Getty Images