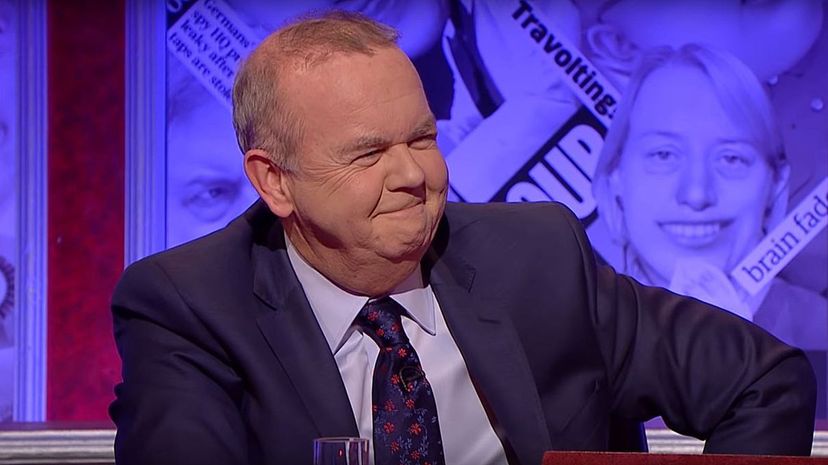 Image: BBC One
About This Quiz
This flagship BBC political comedy panel show is consistently one of the most hilarious half hours of any political junkie's week. However, it's often funny at the expense of the hosts and guests, who endure challenging questions and intense mockery from series regulars, Ian Hislop and Paul Merton. As the editor of muckraking rag "Private Eye," Hislop knows all the dirt on the guests and isn't afraid to make new enemies (or provoke existing ones). Meanwhile, Merton, as a Cockney lad done good with almost no formal education, owes nothing to the Establishment, and will happily savage any posh twit foolish enough to think they can outwit him. Thus, any guest the wrong side of the regulars or writers and producers — either due to acting arrogantly during the taping or by being embroiled in hypocrisy and scandal — is going to have a rough night.

Indeed, the rotating show host model is an example of this. Former regular host Angus Deayton quit the show in shame after hitting the front pages for a drug-fuelled dalliance. Deayton gained credit for showing up to work that Friday, where he opened, "Welcome to 'Have I Got News For You,' where this week's loser ... is presenting it." His colleagues blithely raked him over the coals, and since then, there has been space each week for two guests plus a guest-host to brave the "HIGNFY" fires.
Some come away having held their own, playing along and gaining universal applause. Some come across as not themselves hilarious, but charming enough to earn respect. Some look like, frankly, pompous nitwits. Guests face more of a challenge than hosts, but all are ready to risk their reputation for a shot at the laurel of surviving in style. Which of these would you be? Let's find out!