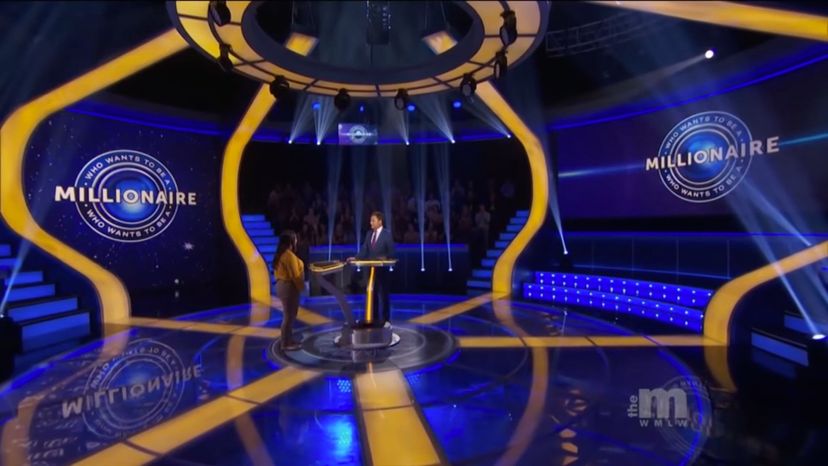 Image: ABC
About This Quiz
The classic TV show "Who Wants to Be A Millionaire?" featured a wide range of questions that tested a contestant's knowledge on science, languages, math, history and more. Today, we're putting you in the hot seat of "Who Wants To Be A Millionaire" with this 35-question quiz!

Let's start with a few basic warm-ups to get you ready for this quiz. Do you know what the largest external organ is in the body? External organs are organs that can be seen on the outside of your body (so organs like the heart, brain and liver don't count in this context). The answer to this question is your skin, since it covers your entire body.

Here's another question: Do you know where a shrimp's heart is located? It's not located on the chest area, like a human being. It's actually located in a shrimp's head, otherwise known as the "thorax."

This quiz will also look at famous inventors, physicists, astronomers and painters. For example, do you know who painted the famous painting "The Scream?" It was actually Edvard Munch!

So without further ado, let's get started on this fun variation of "Who Wants To Be A Millionaire?" to see if you can score 100%!