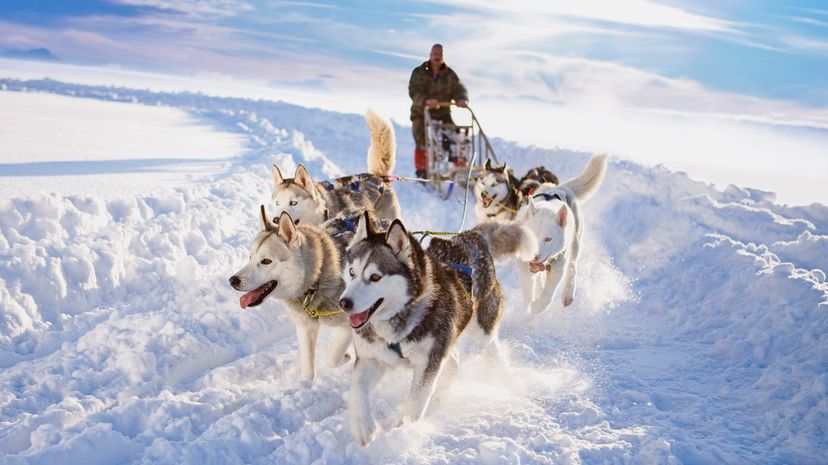 Image: Zero Creatives / Cultura / Getty Images
About This Quiz
The Iditarod takes place every March and it's the most challenging dog race in the world! Named for the Iditarod River, the race began in 1973. It typically begins in Anchorage and goes all the way to Nome, which is almost 1,000 miles away, though there have been a couple of times that conditions were too mild in Anchorage for the race to begin there, meaning that it had to start in Fairbanks, which is further north.
It used to take about three weeks to complete the race, but these days, the dogs are healthier, the drivers are a little smarter and race times have been cut to about 10 days. All sorts of disasters and adventures have befallen the so-called "mushers" who compete, from having to resuscitate a dog using mouth to nose, to one musher stopping to help another who had broken their ankle. The last finisher always receives a red lantern to honor how difficult it is to finish the race at all.
Race conditions are typically very cold and fairly dark, meaning that the mushers must eat enormous amounts of food and be capable of navigating at night. The dogs must have the right temperament to complete the race, which varies somewhat depending on which position they race in. Would your dog make the grade? Let's find out!