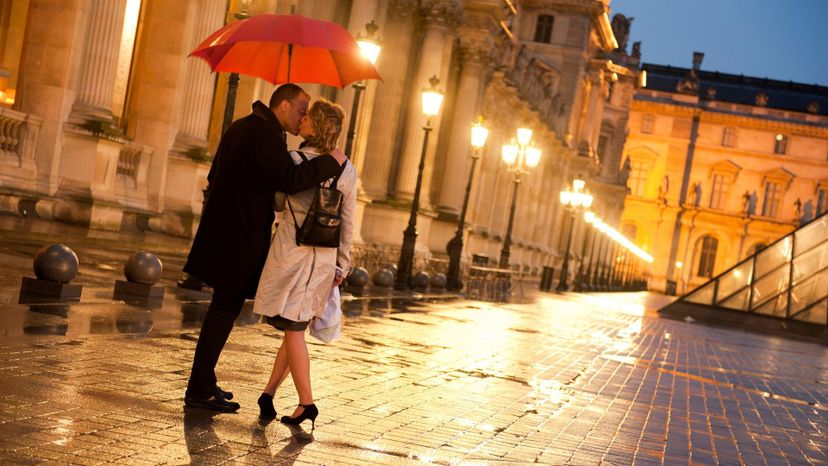 Image: Pete Saloutos/Blend Images/Getty Images
About This Quiz
Unless you are in the first grade, kissing is inevitably an important part of any relationship. At the beginning of a love affair, the first kiss is one of the most highly anticipated milestones, whether it happens before, after, or on the first date. If there's no fireworks? Well, it may just end things before they even start. 
People are suckers for a good kiss, too, not just in their own lives but in the lives of their favorite fictional characters. In the wildly popular Netflix exclusive movie, "The Kissing Booth," a young Elle Evans decides to run a -- you guess it -- kissing booth at her high school's annual carnival. The catch? She has never been kissed. The movie continues to follow her budding relationship with an older boy (and her crush), Noah Flynn, until that magical moment arrives. Elle and Noah share a kiss!
"The Kissing Booth" is just one of many movies that draw hopeless romantics with a highly-anticipated kiss and developing relationship. So, what's your perfect relationship? Take this quiz to tell us everything you want in a relationship, from dates to dreams and to kisses. Once we know about your perfect relationship, we'll guess if you're a good kisser!