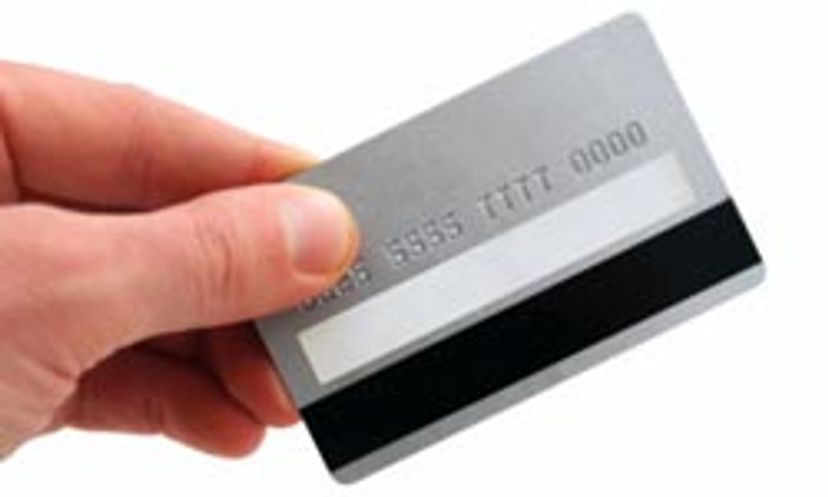 Image: iStockphoto/Thinkstock
What is another name for the magnetic strip on the back of a credit card?
The magnetic strip is also referred to as the magstrip.
What type of metal are the magnets in the strip made from?
There are many tiny, iron-based magnets in the strip.
How big is each iron particle in the strip?
20 millionths of an inch (50.8 millionths of a centimeter)
20 thousandths of an inch (50.8 thousandths of a centimeter)
20 hundredths of an inch (50.8 hundredths of a centimeter)
Each particle in the strip is only 20 millionths of an inch (50.8 millionths of centimeter) long, and each is a tiny magnet.
In the account number printed on your card, what do the digits in the second through seventh positions represent?
The first digit on the credit card number is the system number, and digits two through seven are you bank number; digits eight through 15 are your account number, and the last digit is a check digit.
Which of the following works in a similar way to the magnetic strip on a credit card?
The credit card strip functions similarly to a cassette tape. Instead of motors turning the tape of a cassette to read it, you swipe the card through a reader.
How many tracks are there on the magstrip?
There are three tracks on the magstrip. Only tracks one and two are used when the card is swiped. The third track is not usually used by banks.
What information does the magstrip contain?
The magstrip includes your name, account number, credit card expiration date, a code for the country you live in and various additional data.
What happens when your credit card is swiped?
It needs to be authenticated.
The payment is transferred immediately.
A record of the transaction is made in the magstrip.
When your card is swiped, an acquirer is phoned via a modem to authenticate the card, using information read from the magstrip. An acquirer is an organization that collects payments from a bank's account holder and guarantees payment to the merchant.
What is a common reason an ATM might not accept your card?
Your account is overdrawn.
The magstrip is scratched.
If your magstrip is scratched, dirty or erased the ATM will not accept it.
How can a magstrip be erased?
A card's magstrip can be erased by exposure to magnets, as simple as the ones you stick on your refrigerator to the strong ones used department stores to remove security tags from clothing.
iStockphoto/Thinkstock