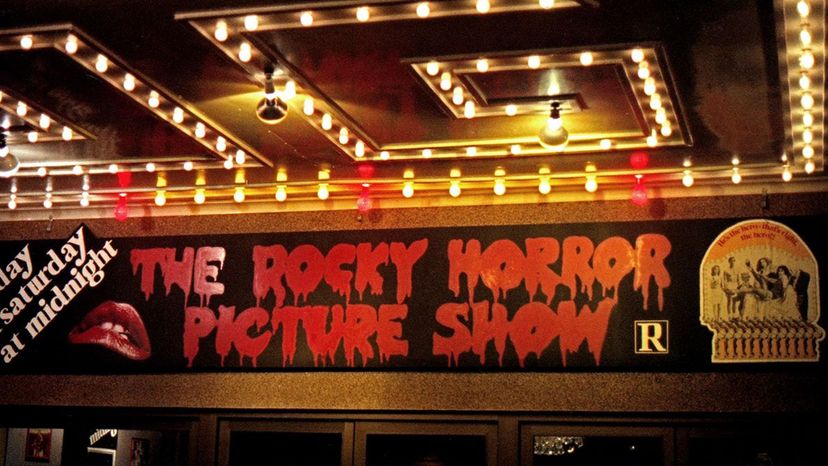 Image: By Robin Adams, General Manager, UA Cinema, Merced California, 1978. (Scanned from original negatives) , via Wikimedia Commons
About This Quiz
Are you ready to take a trip to Transexual, Transylvania? If you're a true fan of the classic film, then we're willing to bet that you are! If you love the movie, you gotta love the music as well. What's a musical without the music, after all? If you have all the songs memorized, then this will be easier than dealing with Dr. Frank N. Furter!
Do you remember the classic "Science Fiction/Double Feature"? What about the dance phenomenon, "Time Warp"? Remember "Eddie," which was all about the fascinating character? If you do, that's only half the battle. Now, you have to give us the lyrics to them! Was it "I've even lied" or "I've even tried"?!
Do you remember the Dr. Frank N. Furter classic, "Sweet Transvestite"? What about "Hot Patootie (Bless My Soul)"? You can't forget Rocky's iconic song, "Rose Tint My World"! There are so many good songs from the film, it's hard to choose a favorite. Luckily, you won't have to!
Don't be scared of this quiz – we think that you'll do just fine. So, think you could make Dr. Frank N. Furter proud? Break out the soundtrack and prove that you're a true fan of the camp horror classic with this quiz!
By Robin Adams, General Manager, UA Cinema, Merced California, 1978. (Scanned from original negatives) , via Wikimedia Commons