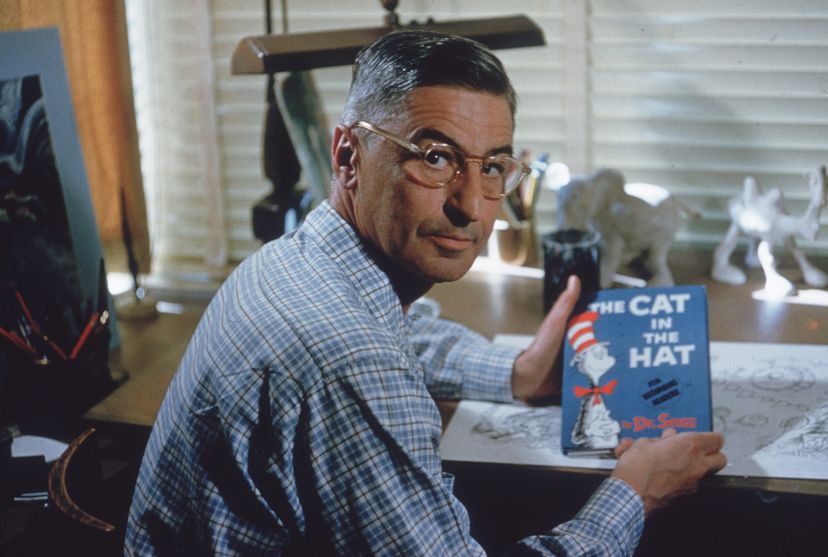 Image: Gene Lester/Archive Photos/Getty Images
About This Quiz
All great authors eventually die, but many live on in their works. See how much you know about dead authors.
Where was Edgar Allan Poe found dead in 1849?
Poe died in Baltimore at the age of 40. His cause of death is still unknown but has been blamed on everything from violence to alcoholism to rabies.
Author Mark Greaney took over writing duties on the Jack Ryan series when this famous writer passed away in 2013.
Tom Clancy and Mark Greaney co-authored three Jack Ryan books before Clancy passed, allowing Greaney to carry on the series for fans.
What children's author will release a new book posthumously in 2015?
Dr. Seuss died in 1991, but his wife discovered several unfinished books after his death. One of these, "What Pet Should I Get?", was published in July 2015.
Author Maurice Sendak died in 2012. He is perhaps best known for this classic book.
"Where the Wild Things Are"
Sendak wrote "Where the Wild Things Are," along with 50 other books. His somber "My Brother's Book" was released after his death.
"Brown Bear, Brown Bear, What Do You See?"
Author Sophie Hannah was selected to carry on the tales of this classic detective.
Though Agatha Christie died in 1976, her detective Poirot lives on. A new Poirot novel, "The Monogram Murders," was released by Sophie Hannah in 2014.
Ernest Hemingway was killed on D-Day.
Hemingway not only survived D-Day, but also lived through two plane crashes in Uganda in 1954. He died at his own hand in a 1961 suicide.
Stieg Larsson died before his famous "Millennium" trilogy ever made it to print.
Larsson suffered a fatal heart attack before "The Girl With the Dragon Tattoo" and the rest of his trilogy made it to print. He left behind a nearly completed fourth book, which will be published in 2015.
Author Emily Bronte died at the age of 30 in 1848 and is best known for this work.
Bronte died after completing her masterpiece novel "Wuthering Heights." Her sister Charlotte was a successful author in her own right.
What novel did Charles Dickens leave unfinished when he died in 1870 at the age of 58?
"The Mystery of Edwin Drood"
Dickens' "The Mystery of Edwin Drood" is one of literature's best mysteries, as people speculate how the famous writer planned to finish the story.
A lifetime of literary rejection led John Kennedy Toole to commit suicide before this novel ever made it to print.
"A Confederacy of Dunces"
Toole committed suicide at age 31 in 1969. "A Confederacy of Dunces" finally found a publisher in 1980 and won a Pulitzer Prize the next year.
"For Whom the Bell Tolls"
Gene Lester/Archive Photos/Getty Images