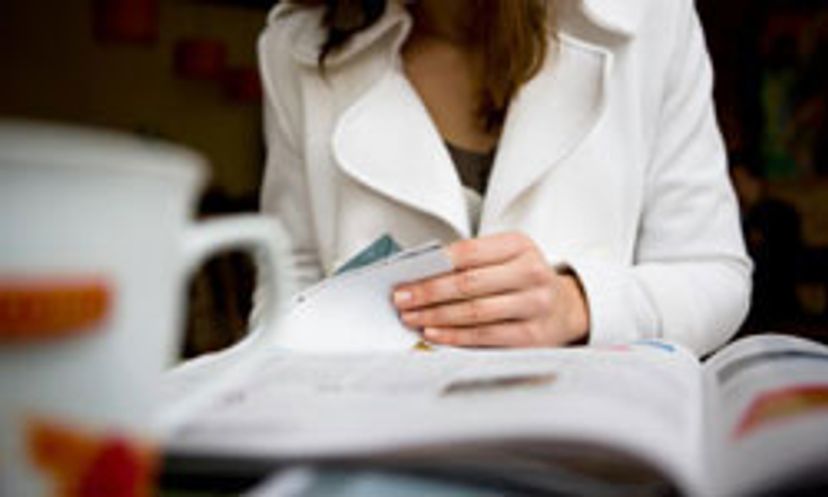 Image: iStockphoto.com/webphotographeer
About This Quiz
If you don't collect your designs you might not get the best results. Take our quiz to find whether you know how best to collect your designs.
Why should you collect your designs?
to keep track of your ideas
No matter how good your memory, redecorating your home involves a lot of detail. If you keep a record of your ideas you're going to have more success.
because everyone else does
If you're decorating several rooms which of these should you try?
Buy everything you need, and then separate the stuff according to rooms.
Finish one room before starting another.
Collect your ideas in separate binders before ever getting started.
Having a separate binder for each room will allow you to easily organize the material.
When you find an idea in one of your magazines what should you do?
Subscribe to that magazine.
Tear it out the page and paste it in your design book.
Magazines have beautiful, high-quality photographs that can be pasted into your design book.
Return the magazine to the store.
When on home tours, what is the best way to retain information?
Take as many photographs as you can. You can always decide later which ones to keep and which ones to erase.
What is the best way to keep track of possible colors?
Who can remember all of those names they have for paint colors? Paint chips provide a small sample of the color you fell in love with.
How should you collect ideas for wall paper and flooring?
Tear a small piece off of one that you like.
Print a sample from the Internet.
Ask a dealer for a sample.
Whether you need wallpaper or flooring, most dealers keep small samples in their stores. These samples will fit on a scrap book sheet, and you can write the price next to the sample.
Even of you've hired a professional, why should you read up on the process?
to communicate with the professional
Knowing how home improvements are done, and knowing the lingo, can make you a more savvy consumer. Don't fall into the trap of trusting a pro; learn everything you can and get the most for your money.
to eventually become a pro
Before hiring a contractor you should get which of the following?
Contractors rarely offer guarantees, but they do provide estimates. To get the best price you should shop around, and then store the info in your design book.
Why keep before-and-after photos?
It can be a lot of fun to compare before-and-after photos of your project. Try it and see!
The contractor will require it.
What is the purpose of getting and keeping a copy of the final checklist?
to make sure you get what you've paid for
Contractors often provide a final checklist to make sure they do the job to your specifications. You're better off having your own copy.
What might you do to ensure a cohesive look?
Use only one color for the room.
Buy all of your items from the same store.
Formulate a complete look in your design book.
If you don't look at how the various components of a project work together you might not be thrilled with the end result. Collect the ideas in such a way that you can envision the room and see whether its works.
Which of these is a good example of a do-it-yourself project?
Some things, like electrical repairs, are best left to the pros. Other tasks, like flooring, you can do yourself.
How can you use a design book to save money?
Collect and compare price samples.
Rather than go straight out and shop, or try to remember where you saw the best prices, simply collect ticket samples from various stores.
Demand a discount for all of your hard work.
Trade the design book for a new kitchen item.
Which of these is the best source of décor inspiration?
When it comes to getting you in the mood to redecorate nothing beats one of these upscale catalogues.
Which of these is the main priority of upscale catalogues?
Most upscale décor magazines and catalogues do a great job of showing you how beautiful a home can be. They don't really focus very much on practicality or cost.
iStockphoto.com/webphotographeer