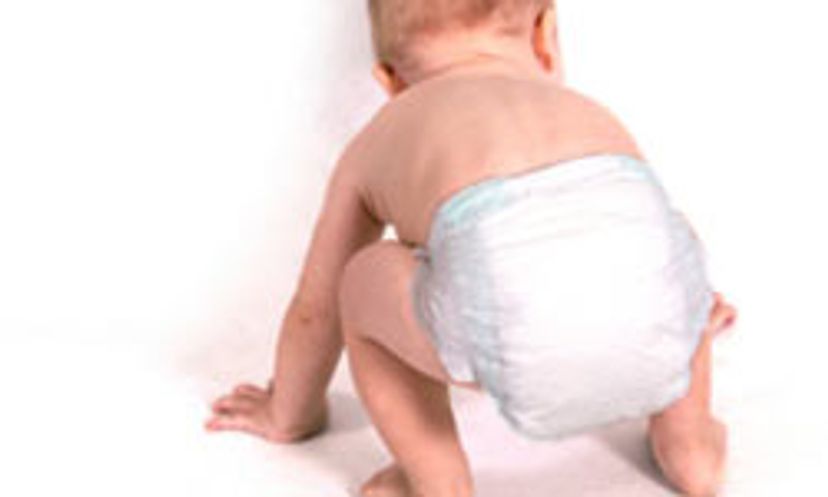 Image: © iStockphoto.com/Tari Faris
About This Quiz
Diaper rash is one of those facts of life when you have a baby. It isn't exactly pleasant, but it's not really any cause for alarm. If you've been dealing with it, though, we're sure you'll want to know -- what's the key to preventing diaper rash?
Diaper rash is the most common skin condition in babies and young children.
almost fact: Cradle cap is actually the most common in babies.
Yep, diaper rash is No. 1.
One of the most common causes of diaper rash is not changing the baby's diaper often enough.
almost fact: It's a combination of not changing diapers often enough and using the wrong kind of diaper.
The longer a dirty diaper is left on a baby, the more time bacteria have to irritate skin.
Newborn babies are most vulnerable to diaper rash because new parents might not know how often to change their diapers.
almost fact: Babies between 9 and 12 months get it the most diaper rash.
When babies start sleeping for longer stretches -- often between 9 and 12 months -- their diapers stay on longer, which increases the risk of diaper rash.
Diaper rash usually lasts for about 48 hours.
almost fact: Diaper rash is usually gone by the next diaper change.
It generally takes about 24 hours for diaper rash to subside.
Some baby wipes contain alcohol, which can irritate an infant's skin.
almost fact: Parabens are the irritating ingredient.
When a baby has diaper rash, it might be a good idea to wipe with a wet washcloth instead of using prepackaged wipes, which might contain alcohol and other chemical irritants.
Diaper rash ointments that contain zinc oxide are the best cure for diaper rash.
almost fact: Zinc oxide is great for preventing diaper rash -- but once the rash is present, ointments don't help much.
Zinc oxide ointments on healthy skin do help prevent diaper rash. But if the baby has a rash already, you should apply only a very thin layer of ointment -- if any -- so air can reach the skin.
A sprinkle of talcum powder on a diaper will soak up moisture and help prevent diaper rash.
almost fact: Talcum powder is fine, but sprinkle it on the baby's bottom, not the diaper.
Talcum powder used to be the go-to diaper rash remedy, but studies have shown that inhaled talcum powder can be fatal to an infant.
A solution of eight parts water to one part vinegar can soothe diaper rash.
almost fact: It's one teaspoon of vinegar to a cup of water.
An eight-to-one vinegar and water solution has been shown to help. The vinegar neutralizes the acids in urine.
Cloth diapers have been shown to cause diaper rash more than disposables do.
almost fact: It's the other way around -- disposables are usually the culprit.
There really isn't any proof one way or another on this one. The key is changing the diaper when it's needed.
The general rule of thumb is to call the doctor if diaper rash doesn't clear up within two weeks.
almost fact: Don't wait that long -- call the doctor after about five days.
Most doctors will tell you to call if the diaper rash hasn't improved in five days.
© iStockphoto.com/Tari Faris