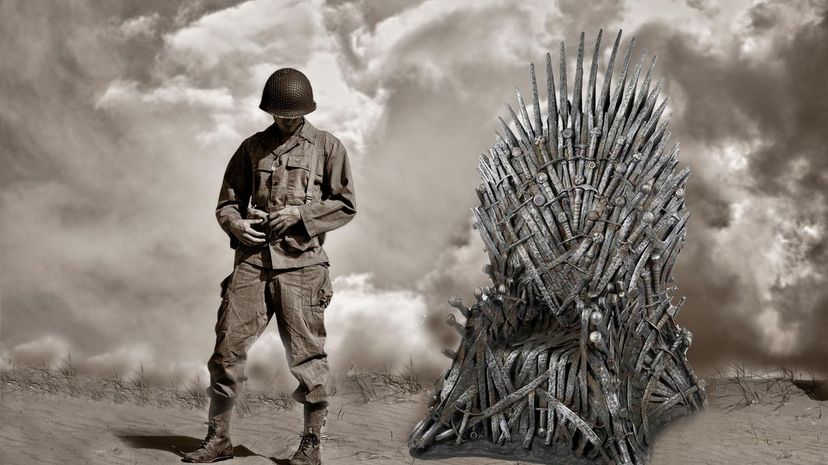 Image: LifeJourneys / E+ / GettyImages
About This Quiz
"Game of Thrones" is one of the most popular shows of all time, and although we can agree to disagree on the ending (Team Sansa on the Iron Throne 4EVER), we can all admit that it was full of some of the most epic battles and throwdowns that were ever seen on television. The backbiting, cruel twists and unbelievable carnage could only be the brainchild of some clever Hollywood producer, right? This sort of thing could NEVER happen in real life, right?
Amazingly enough, we had our very own "Game of Thrones"-style conflict not too long ago. The second world war sucked most of the countries of Europe and several in Southeast Asia into a battle of good and evil that makes the ravages of the White Walkers look tame. What's more, this all happened in real life and is fully documented. While some of the more grisly scenes in "Game of Thrones" might be difficult to watch (we love you Ros!) at least they were completely made up. What happened in WWII was real, and it makes you totally understand why the people who lived through it are called "The Greatest Generation".
Can you tell fact from fiction? How well do you know your history and your "Game of Thrones" plotlines? It's time to show your stuff, superstar!