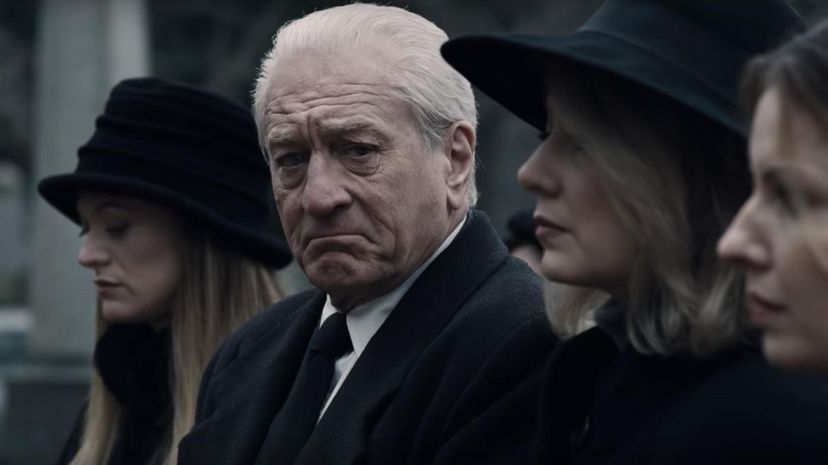 Image: TriBeCa Productions / Sikelia Productions / Winkler Films
About This Quiz
Even people who weren't born in the '70s have heard of Jimmy Hoffa. Once the head of a powerful union with ties to the mob, Hoffa disappeared in 1975 under very mysterious circumstances. Though he was declared dead in 1982, investigators have never been able to definitively determine where his remains ended up. Various tipsters have claimed he was buried everywhere from Giants Stadium to a shallow grave in a suburban backyard, but dozens of searches have failed to turn up any evidence. 
Hoffa's disappearance lies at the heart of 2019 Netflix release "The Irishman," but while this mystery certainly helps to draw viewers in, the film is much more than a simple whodunit. It pairs Martin Scorsese and Robert De Niro in their ninth project together, a partnership which has produced such classics as "Taxi Driver," "Raging Bull" and "Goodfellas." If that's not enough, "The Irishman" gets extra mob-flick cred with the addition of Al Pacino, who honed his Mafia acting skills in such quintessential movies as "Scarface" and "The Godfather." The icing on the cake was "Goodfellas" and "Raging Bull" co-star Joe Pesci, who was so tempted by the promise of "The Irishman" that he came out of retirement to take on a major role. 
The incredible acting makes this three-hour-plus film seem to fly by, and yes, "The Irishman" does offer a possible solution to the Jimmy Hoffa mystery. Did you watch closely enough to ace this quiz on the characters and plotlines of this film, which is sure to become a classic? Prove it with this quiz!