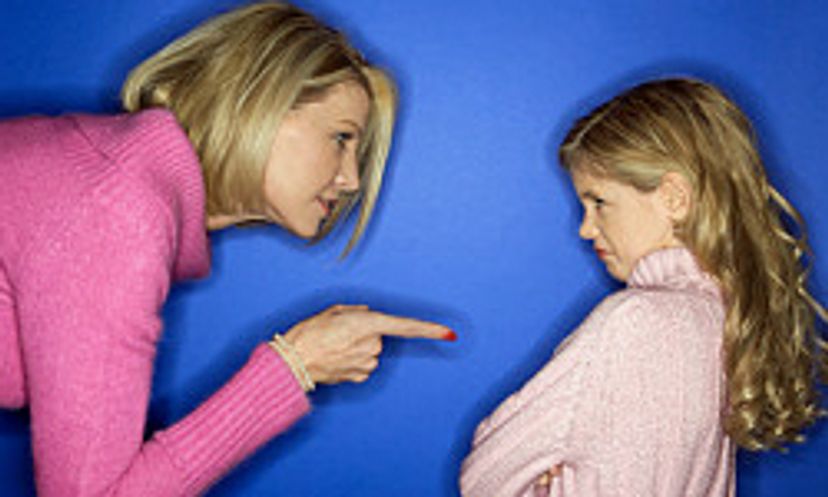 Image: Thinkstock/Comstock Images/Getty Images
About This Quiz
Disciplining your children is no picnic, especially when you're on vacation and in need of some relaxation. Take this quiz to see how well you're going to do next time you hit the road with the family in tow.
While you're on vacation, how should your discipline change from your regular at-home methods?
Just because you're on vacation doesn't mean you should change your disciplinary methods. Children need consistency.
If you're in a public place on vacation, how should you handle a misbehaving child?
Quietly pull him or her aside to discipline them.
Discipline him or her on the spot.
Wait until you get back to your hotel to discipline him or her.
You don't want to make things worse by embarrassing your child in public, so quietly pull him or her aside to do the dirty work.
Why is it especially important to make sure your children behave on vacation?
Because vacation can be more dangerous for a child than being at home.
Because the people around you are on vacation, too.
Going to the beach or camping inherently holds more dangers than being at home, so don't let your child's bad behavior put him or her at risk. And you don't want him or her ruining the vacation of your neighbor either, so both are correct.
Why might it be more difficult to discipline your children on vacation?
Because children are generally more lethargic and less attentive away from home.
Because they may be a little more worked up than usual.
Because parents become less attentive of their children.
Parents are probably more attentive on vacation and kids are definitely anything but lethargic. In fact, they're probably more worked up than normal.
What should your main goal be if your child is misbehaving while on vacation?
Teach him or her a lesson.
Embarrass them so he or she will stop.
What you want is to for everyone in your family to have a good time. It's more important than ever to try and remain calm as you deal with any misbehaving.
What should you do when you take your child away from home to stay in a hotel?
Encourage him or her to run around the lobby and scream.
Tell your child to act just like he or she would at home.
Explain the house rules of the hotel.
Many hotels have rules for children, especially in the recreation areas. Make sure they understand the house rules.
Should you be afraid to say no to your child while on vacation?
It depends on the situation.
You should never be afraid to say no to your child while on vacation.
What's a good way to reward good behavior on vacation?
with sugary sweets and candies
Bribing your child to behave with money or food is a bad habit to get into and will make future disciplining a struggle. Fun activites can be enjoyed by the whole family.
What technique can be effective for vacation discipline?
Sometimes, a well-played timeout is just the thing to diffuse a bad-behavior situation.
If you have other kids, how can they help when their sibling is acting up?
Joining in is no good, and your kids only need their parents telling them what to do. Staying out of things is the best course of action.
Thinkstock/Comstock Images/Getty Images