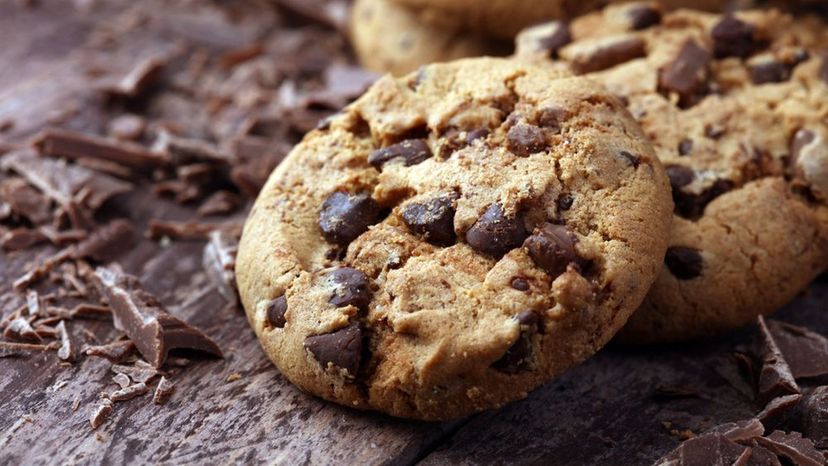 Image: Shutterstock
About This Quiz
In 1938, two cooks decided to experiment by adding a chopped up chocolate bar to their cookies. This decision, made at the Toll House in Waltham, MA, led to one of the world's greatest inventions - the chocolate chip cookie! After the recipe was published in a local paper, the secret was out and the world has been in love with this tasty treat since. 
During this quiz, we're going to put your knowledge of chocolate chip cookies and general baking to the test! We will present you with a photo of something used during the baking of all sorts of goodies and the making of chocolate chip cookies. Then, we'll give you four response options. The choices you make will let you know exactly how much you know about the art of baking. 
You don't need to be a culinary genius to get a great score. In fact, we think that you'll be surprised by how many of the kitchen items and baking terms you actually know. In any event, the only way to test your baking know-how is to begin the quiz and to work your way through. Do you know as much as you think you do?