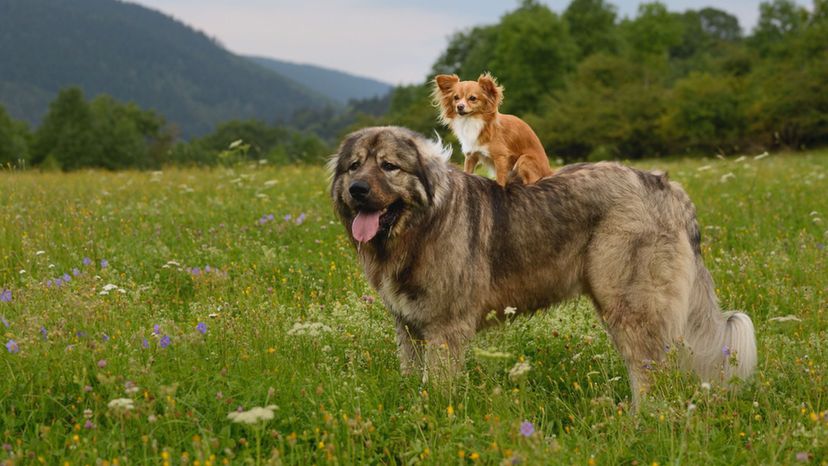 Image: Shutterstock
About This Quiz
If you love dogs, that means you're a functioning human being whose soul hasn't been sold off to some sort of otherworldly being. That is, it means you're normal and people should trust you around their homes and prized possessions. After all, dogs are one of the great blessings of our messed-up world. They are kind, they are good for cuddling, and they protect and love us whether or not we deserve it.
Of course, while dogs generally are just marvelous, each dog is phenomenal in his or her own way, and a lot of that has to do with the dog's size. Sure, it's what you do with it that counts, but dogs tend to do different things with themselves depending on how big they are. 
It's not an accident that the stereotype of the little dog is that they tend to be disproportionately ferocious, or that very big dogs are often the most gentle. Of course, some kinds of little dogs are very retiring, and some types of big dogs will knock a visitor over in the time it takes their owner to say, "No! That's Aunt Myrtle!"
Do you want to know whether you're more like the little dogs or the big - and if so, which ones specifically? Take this quiz to find out!