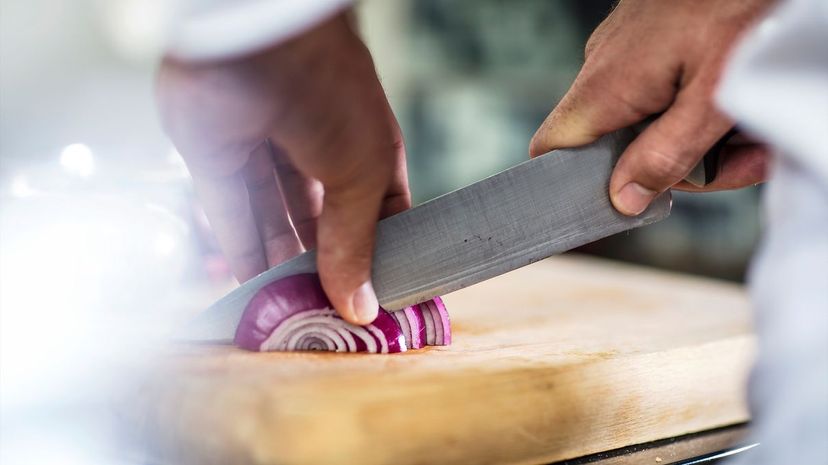 Image: Zero Creatives/Image Source/Getty Images
About This Quiz
"Chopped" is a massive hit that puts food industry professionals under intense reality TV pressure. We all love to watch it and criticize contestants, especially when they start to fight over the ice cream machine in the dessert round, but most people definitely could not hack it in the "Chopped" kitchen. After all, unless you are the kind of cook who is ready to turn octopus, birch water, bacon and candy corn into an incredible appetizer in under 20 minutes, you will probably get chopped. And you never know who will master the basket ingredients, and who will get embarrassingly schooled by them. 
Can you take the heat? Or should you get out of the kitchen? Answer these tricky questions about cooking and baking techniques, flavor profiles, food safety and food prep, and see if you might just have what it takes to be a "Chopped" Champion. Are you a truly creative cook who knows food inside and out? Whether it's boxed mac and cheese or freshly prepared tortellini, are you ready to rock it out and make something truly interesting and delicious?  
Take on this quiz on all things cooking and food and see if you are ready to be a true "Chopped" Champion!