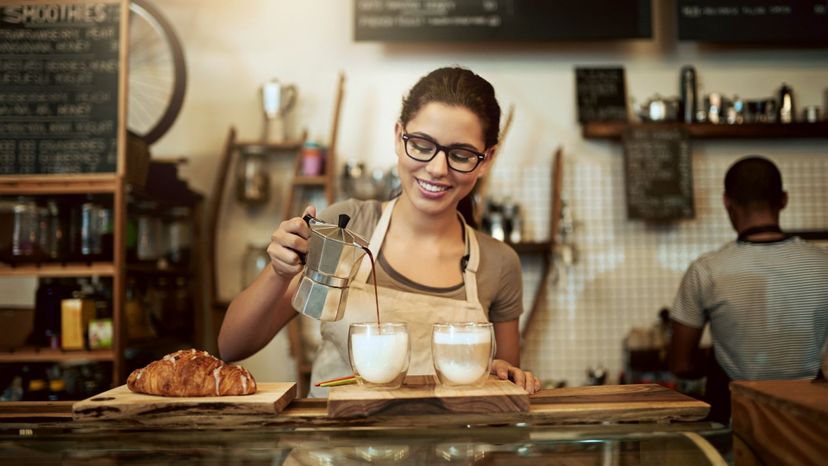 Image: Cecilie_Arcurs / E+ / Getty Images
About This Quiz
We have to give credit to baristas, who make a wide variety of coffee drinks on a daily basis. In this quiz, we'll take a look at 35 questions regarding coffee terminology, including roasts, brews and popular names of coffee drinks. After all, if you want to become a barista, you have to know almost everything about coffee!

First thing's first: if you want to become a barista, you have to know how to profile a roast of coffee. Known as "roast profiling," this is a technique that is used to determine the quality of a particular roast. Rate, temperature and time are used for this type of profiling, and is sometimes conducted by the roast master.

You also have to know what certain types of tools are used for. For example, do you know the difference between a grinder, boiler, tryer and a moka pot? Or, do you know what a steam wand is used for? A steam wand in particular, is used to froth up milk using compressed steam from the boiler.

This quiz will look at various types of coffee terminology that will put you in the place of a barista! Think you know what a caffè mocha and a flat white is? Try this quiz now to see how well you do!

Cecilie_Arcurs / E+ / Getty Images