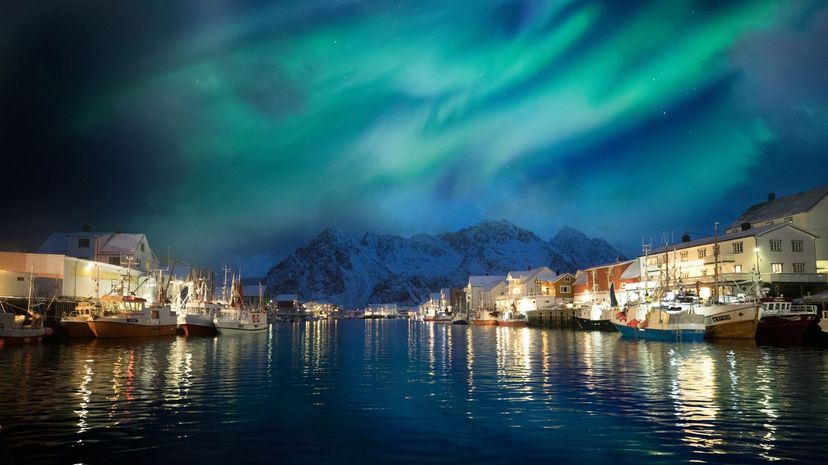 Image: WanRu Chen / Moment / Getty Images
About This Quiz
Back in the sixth century BC, Babylonian King Nebuchadnezzar II carved a sequence of characters into a stone tablet to note an unusual occurrence in the sky. The tablet was lost for centuries, and when it was discovered, it took decades to decipher. Once deciphered, an entry on the tablet noted that on the "night of the 29th, red glow flared up in west." Researchers today consider it the first recorded sighting of the northern lights. It was written in 567 BC and it happened in the Middle East.
The northern lights are known for glowing over the northernmost parts of the northern hemisphere, but history has shown the auroras can be seen almost anywhere. The colorful flares are a result of solar and magnetic activity, and the stronger the force, the farther away they can be seen. The Solar Storm of 1859 was the greatest on record and the northern lights could be seen as far south as Cuba. On top of that, there are references of sightings all over the planet dating all the way back to the Bible. And on top of that, the planet also has the southern lights, which are the same thing except in the southern hemisphere.
Wherever you are, you have a chance of seeing supernatural auroras light up the night sky, but some places offer better viewing than others. Can you name these countries where you can see the northern lights?
WanRu Chen / Moment / Getty Images