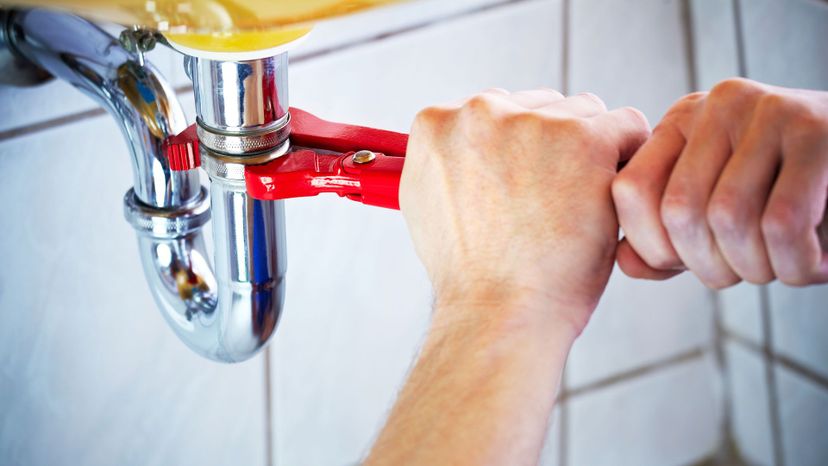 Image: deepblue4you / E+ / Getty Images
About This Quiz
Who do you call when water's shooting from a pipe, or the toilet is backed up far worse than can be unclogged with a plunger? The plumber, of course! These heroes of home repair command high prices for their service -- and earn every cent, performing wet, messy, difficult jobs, sometimes under the home or in tight spaces. 
Make no mistake: Plumbing installation and repair is a skilled trade, and there's a lot to learn. Maybe you're handy with the plunger and the adjustable wrench -- but could you really pass yourself off as a professional plumber? Do you know, for example, what kind of plumbing fixture you'd use a "closet auger" on? Or what "vitreous china" is? Plumber need to learn the names of a vast variety of fixtures, fittings and tools. They need to know about septic systems and sewer systems, so they can keep dangerous pathogens out of drinking water. And they need to know how to control water pressure and flow, to keep pipes bringing us clean water without breaking under the strain. 
Think you have what it takes to at least talk the talk of the professional plumber? We've got a quiz to help you find out. No toolbox necessary -- just a good vocabulary!