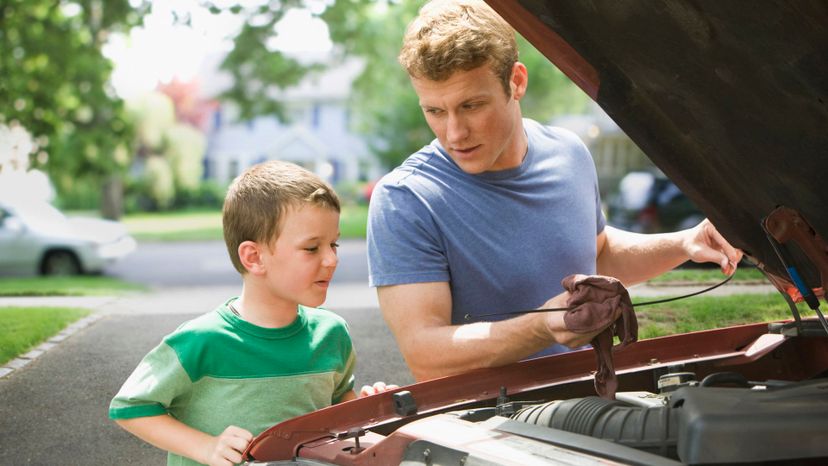 Image: Jose Luis Pelaez Inc/DigitalVision/Getty Images
About This Quiz
Cars require more than just fuel to keep them moving -- they also require frequent maintenance to keep them in great shape for years to come. The oil change is the one maintenance item virtually every car owner has heard of before. They know their car needs fresh oil and filter every so many miles, but many do not know exactly how to do an oil change. As a car owner, you should be familiar with all aspects of your vehicle, and changing your own oil is a great way to learn more about how it all works. 
Knowing how to do your own oil change can not only save you money in the long run, but it will also build your confidence and show you things about your vehicle you may never have known before. You may also find out you have a knack for this mechanic thing and get the confidence to try other money-saving maintenance or repair processes yourself. But you have to crawl before you walk, so get started with a simple oil change and move up from there. 
Think you have the automotive know-how to do a complete oil change the right way? Take this quiz to find out just how much you know about this basic car service!

Jose Luis Pelaez Inc/DigitalVision/Getty Images