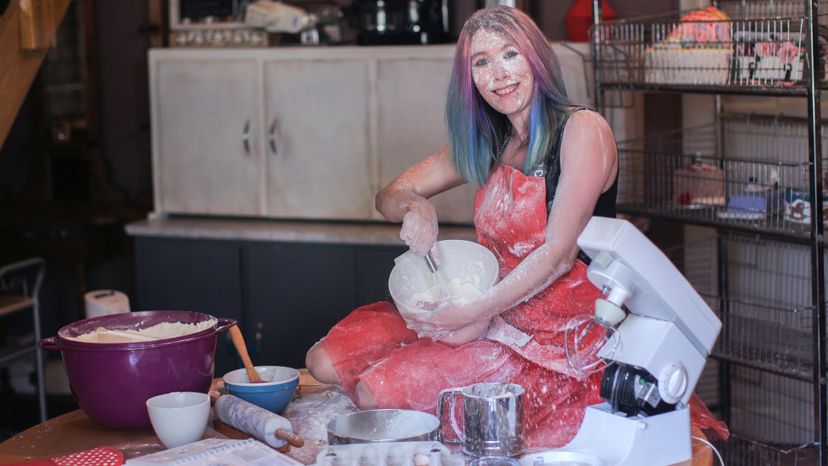 Image: Petri Oeschger/Moment/Getty Images
About This Quiz
Baking treats at home is no longer just a necessity, required for feeding your family. Instead, it's transformed into more of a hobby. People enjoy baking for many different reasons. Some appreciate the scientific, precise nature of baking. Others find pleasure in the process of creating something new from scratch with their hands. And a bigger group still just loves to eat the tasty treats that result from a home baking hobby!
Over time, baking at home has become more accessible. The invention of the boxed cake mix in the 1930s revolutionized home baking, making the process much easier and more accessible. Interestingly, the boxed mixes were originally formulated to be used without any fresh ingredients, but the manufacturers found that the housewives who were using their products psychologically preferred to add fresh eggs, leading to the current standard boxed mix recipe that requires eggs.
Whether you prefer to make your breads, cakes and cookies from a boxed mix or from scratch, the process of baking has undeniable cultural and social significance. The looks of appreciation and excitement a baker receives when bringing a batch of fresh muffins to a brunch party shows just how much people appreciate to have a friend or acquaintance with a talent for baking. This quiz will help you find out just how proficient a home baker you are. Good luck!
Petri Oeschger/Moment/Getty Images