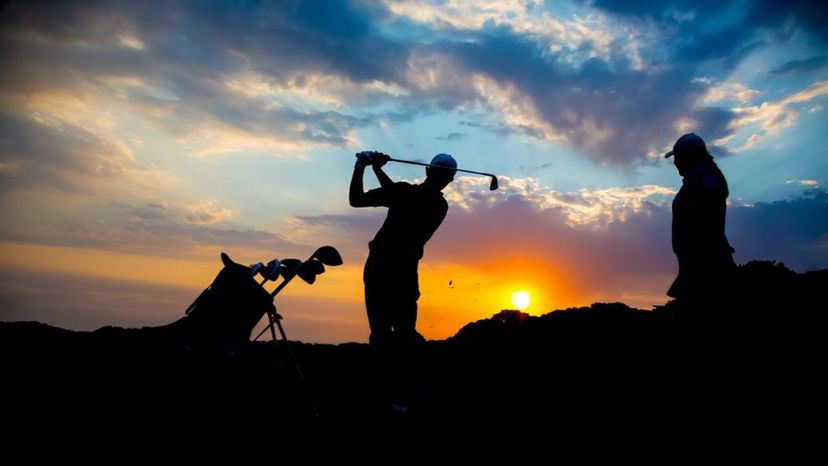 Image: Shutterstock
About This Quiz
Stained t-shirts and ripped jeans are not going to make a good impression at the country club. Whether you've been invited due to work or are a card-carrying country club member, you should reacquaint yourself with the unspoken rules of good behavior on the golf course, in the restaurant, at the pool, at the tennis courts... need we say more? 
We'll take you through a day at the club, and make sure your conversation is appropriate, proper manners are used while dining, and you are appropriately suited for all the fun and physical activities. And of course, that you are appropriately attired for cocktail hour and any other formal events you may attend. 
Today, it's more important than ever that you don't mistakenly offend anyone. Take, for instance, if you decide don't want to drink wine with your meal. How do you convey that to the waiter? Some people might think you turn your wine glass upside down, but that clear statement of abstinence might offend those who want to imbibe. Instead, place your fingertips on the rim of the glass and say "Not today, thanks." Did that response surprise you? Then make sure you run through this quiz to refresh your etiquette. You, of impeccable manners and scintillating conversation, have nothing to fear but uncouth guests.