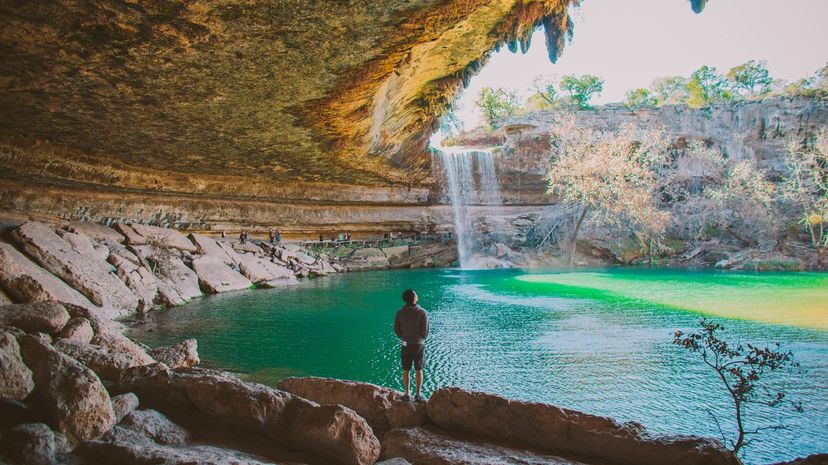 Image: Kristine T Pham Photography / Moment Open / Getty Images
About This Quiz
Where would a tour of Texas even begin? How long would it take to really get to know this massive state? Of course, there's no way for a single tour to encapsulate all the aspects of Texas' beauty, history, culture and landscape. But we'll give it a try anyway! 
Texas is the biggest state in the lower forty-eight, with 261,914 square miles spanning its breadth. Approximately 28.7 million people call the Lone Star State home. Within that state, 16 national parks mark out places of spectacular beauty and rich cultural significance. The expansive and wild beauty of the landscape contrasts with the cosmopolitan paradises of Houston, Austin and Dallas/Fort Worth. These massive cultural meccas offer a beautiful contrast to the small-town magic of places like Fredericksburg, Jefferson, and Canyon, where community fabric is tightly woven.
A tour through Texas history would have to begin at least as far back as 12000 BC, the pre-historical period when Native American tribes populated the landscape and developed a complex culture in relationship to the land. The history shifted drastically with the Spanish conquest of the region, the Mexican ownership of the land, the fight for independence and the Republic of Texas.
Yup, giving a tour of this state is like giving a tour of an entire country, because Texas was one. Are you ready for your interview for the job? Put on your best, and we'll see if you've got what it takes! 
Kristine T Pham Photography / Moment Open / Getty Images