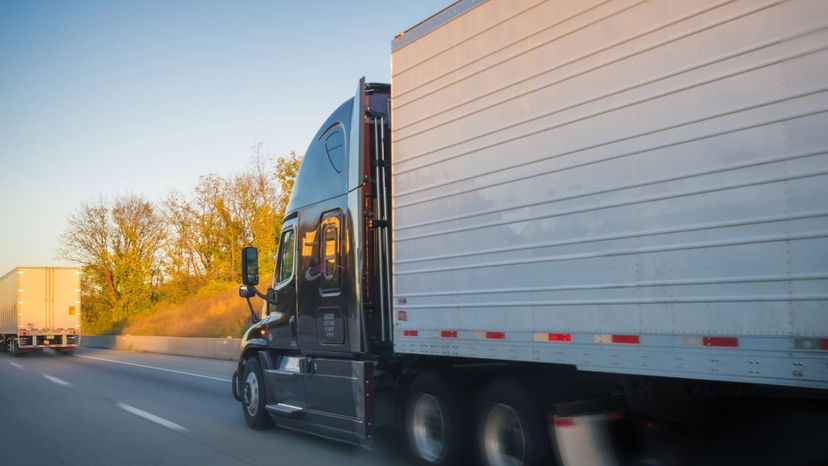 Image: 5m3photos/Moment/Getty Images
About This Quiz
The United States is crisscrossed with tens of thousands of miles of highway – and for about 3.5 million truckers, these vast stretches are home. Nearly three-quarters of freight tonnage that moves around America goes on 18 wheels, the big semi trucks that help form the backbone of the nation's cargo transportation system. In this gear-grinding quiz, what do you really know about general trucking knowledge?
Each year, truckers move more than 10 billion tons of freight – sometime just across town, and often from one coast to the other. It takes skill and practice to operate these huge truck-trailer combinations without causing an accident. Do you know some of the basics of truck driving?
Steering these gigantic rigs on a windswept highway in January isn't just challenging, it's a responsibility that can have life-altering consequences for the driver and everyone else who shares the road. In short, driving a truck means balancing safety with deadlines and understanding the limitations of both driver and rig. Hope into the seat of this air-cushioned trucking quiz now!
5m3photos/Moment/Getty Images