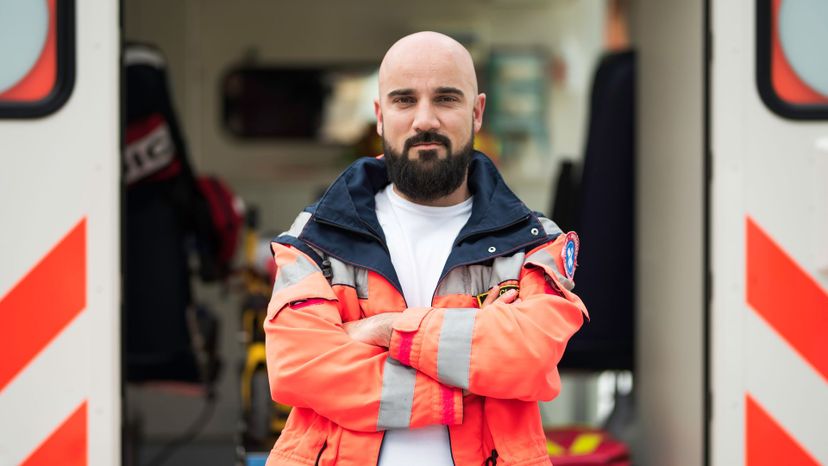 Image: vm / E+ / Getty Images
About This Quiz
People will always need medical help for one thing or another. Unfortunately for some, they will need serious attention, and first responders and rescuers like Emergency Medical Technicians (EMTs) should be on the scene. Do you think you know enough of what they do to be able to perform some essential rescue functions? 
If you're a quick thinker, a person with a very active body and with good reflexes, and if you have a desire to help out people in need, then you have the makings of a good EMT. Someone in this line of work has to be quick on their feet, thinking snappily about situations that they come upon. There is a reason why the "E" stands for "emergency," because there is an imminent danger and people are affected. If an EMT does not have quick-witted skills, then every second lost in dillydallying could cost someone's life. Yes, it is that serious of a job -- that's why it needs people who are dedicated, who are ready to help and who are very knowledgable on what do to in any situation.
If you're interested to see if you have what it takes to deal with such medical emergencies, take this quiz and find out!