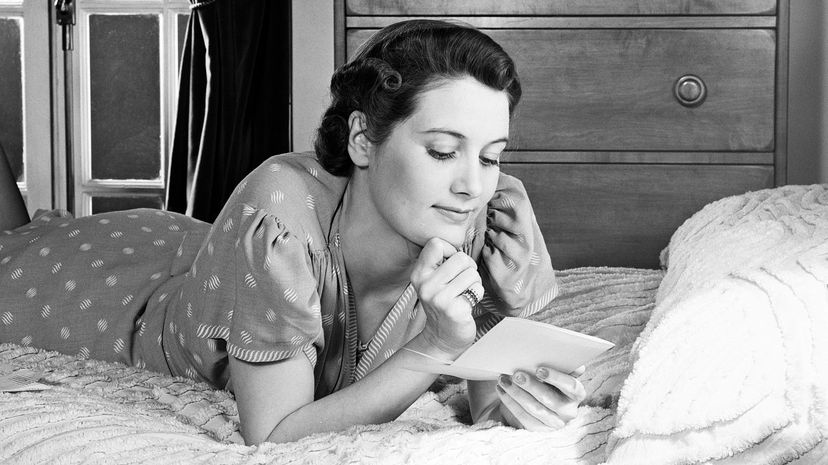 Image: H. Armstrong Roberts / Retrofile RF / Getty Images
About This Quiz
Perchance you've run across a few of your grandparents' old love letters. Are you hip to enough old-timey words to read them, though? There were words in common use even a few decades ago that seem to have disappeared from our vocabularies now. You'll have to use all of your inherited brainpower during this quiz to figure out what your grandparents meant when they were writing sweet nothings to one another. 
Would it alarm your family to know that your grandma once thought of herself as a fizgig, or would they giggle at the notion? Throughout this quiz, you'll get to read some of your family's most intimate correspondence. Try not to take anything out of context and start a family rumor before you choose the correct meaning of their words. 
When you read the line from their letters, take a moment to put yourself in their shoes. What might sound a little salacious at first is probably nothing to be concerned about. But you'll have to choose the right meaning to find out. You'll find their letters a little embarrassing, because who wants to think of your grandparents being involved in a passionate buss? But you're sure to think they're endearing. Will you really know what they say, though? 
H. Armstrong Roberts / Retrofile RF / Getty Images