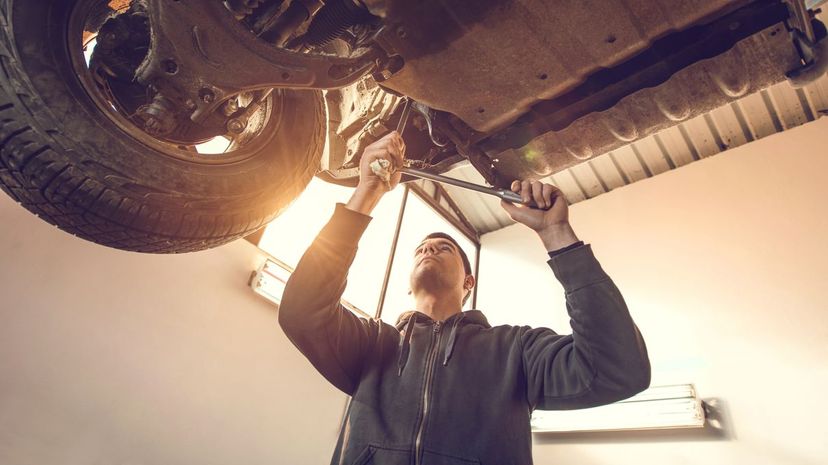 Image: BraunS / E+ / Getty Images
About This Quiz
"Knowledge is power," that's what they say, right? As the world turns and the years go by, however, certain skills pieces of knowledge aren't valued as much as they used to be. But something that hasn't lost its worth is automotive knowledge. Everyone knows the first person they'd call if they were having car trouble. And, if you're the person who gets called, then you're probably quite popular. 
But are you as good a car doctor as you think? Do you know what things would likely cause blue, black or white smoke to come from an exhaust?  When you apply the brakes, can you assess their condition based on what you hear? If your friend tells you that their car is pulling to the left, what parts do you tell them to check first? The tires? The shocks? The brakes? 
Maybe your knowledge isn't up to that of a mechanic, but your friends certainly want you there when they're speaking to one. It's time to find out where you stand: Are you the person who gets called or the one who needs to call someone else when there's car trouble?
BraunS / E+ / Getty Images