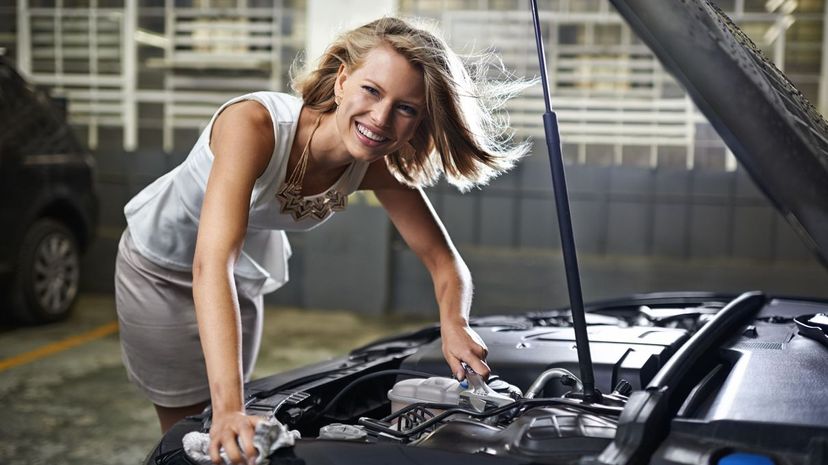 Image: PeopleImages/E+/Getty Images
About This Quiz
The average automobile is made up of more than 30,000 parts, and with that level of complexity, it's challenging to keep everything running in harmony. You — or a mechanic — will have to work on it from time to time to keep the system going. But how much of it are you willing — and able — to do yourself? How long can you keep your vehicle out of "Service Bay 3" and in your own driveway? Here's a quiz to separate the "self-sufficient drivers" from the "customers."
One of the keys to keeping your vehicle in your own garage and out of the mechanic's is preventative maintenance. It takes some effort and a little money at that moment, but those who know how to care for their automotive baby properly will save themselves considerable time, money, energy, inconvenience and grief by doing a little work now to avoid a lot of misery later.
Another crucial skill is understanding what your vehicle is telling you as your travel together. Which sounds are normal "road" sounds, and which ones are more serious? Every vehicle has its own quirks, but certain signs should never be ignored. Can you tell one from the other?
So, which type of driver are you? Do you stick your head in the sand and have your trips rudely interrupted by flashing lights on the dash, grinding sounds from the wheels and steam rising under the hood? Or are you the kind of owner who's not afraid to go into your favorite auto supply store, get your hands dirty and take pride in a finely tuned automobile that's living its best life? This quiz will reveal all! Gather your tools, get your maintenance schedule synced and let's get this show — and your car — on the road!