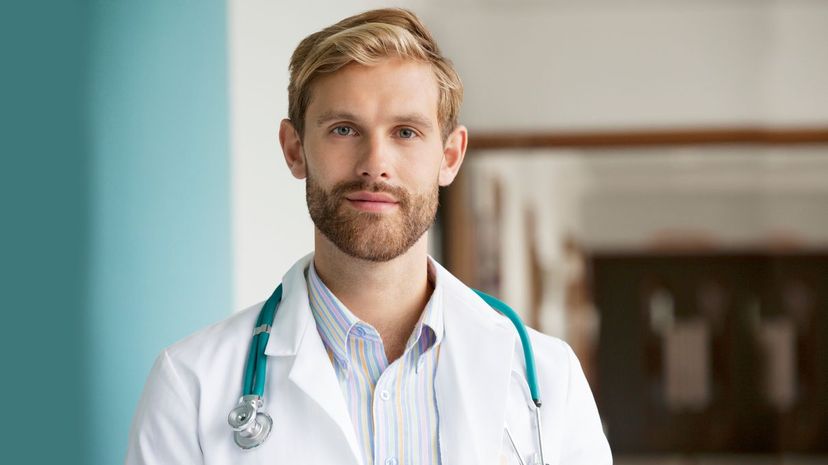 Image: Compassionate Eye Foundation/Natasha Alipour Faridani / DigitalVision / Getty Images
About This Quiz
When was the last time you heard someone say they had to go to the doctor? You probably didn't question them (or maybe you thought better of it). The fact is, not all doctors are created equal. No, we don't mean one is "better" than another! But simply put, there are so many quirks in our human anatomy, it's not possible for one doctor to understand them all! Think of it: The human body has 11 different organ systems, ranging from circulatory to digestive. There are roughly 206 bones from the top of your head to the tips of your toes. Those bones are complemented by 600 muscles, 32 teeth and 78 organs, each with their own functions! Phew, it's a lot to keep up with.
No doubt, aspiring doctors spend a great deal of time studying and preparing to become the trusted medical resources you look to when you schedule an appointment. Many hours hitting the books, doing rounds, participating in clinical rotations and learning about the body eventually translate into an M.D. or D.O. and an associated -ologist or other designation to go along with it.
But just how many of those specialties do you know? If you sprain an ankle in a pick-up basketball game, do you need a radiologist or a gerontologist? (For some of us, maybe both!) If you have an earache, a stomachache or a backache, what type of medical professional are you seeking out? 
Test your expertise in this quiz by matching medical conditions to the doctors who treat them. Sorry, you don't get to write any prescriptions!
Compassionate Eye Foundation/Natasha Alipour Faridani / DigitalVision / Getty Images