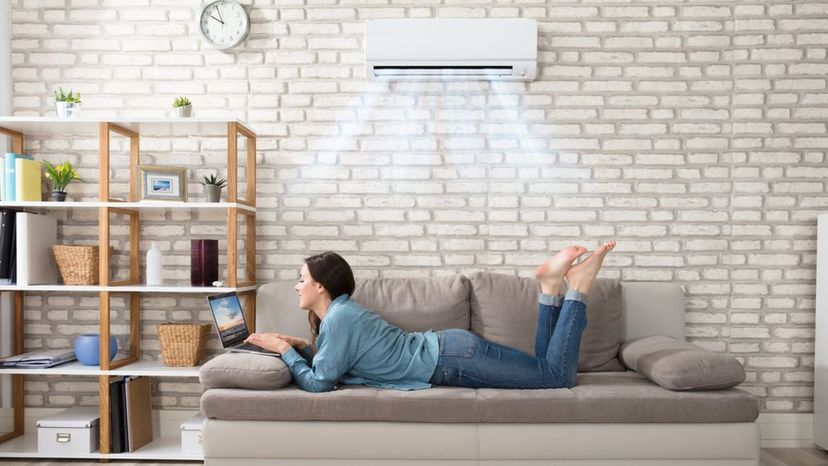 Image: shutterstock
About This Quiz
Long ago, in the days of dinosaurs and misery, there were homes with no air conditioning. Each summer, as the Great Yellow Sky Demon set the world aflame and humidity left human beings smelling like salty flesh bags, our species learned to slow down, do nothing at all, and pray for cooler weather. Then, at the dawn of the 20th century, our race evolved into a glorious new era – the age of air conditioning. In this super-cool quiz, do you really think you know how air conditioners work?

The invention of air conditioning is largely credited for the widespread settlement of states like Texas, which were previously largely uninhabitable from May through October.

If you've ever hugged your air conditioner and thanked it for its service, you've probably wondered what goes on inside this marvel of humankind. Suffice it to say, there's no ice involved, nor are there wizards from the Arctic imprisoned within its confines. Instead, these machines actually rely on some basic physical principles to cool your home. Do you understand the fundamental scientific functions that drive your A/C unit?
Furthermore, for all of their icy triumphs, air conditioners aren't really all that complicated. They have fans, coils, and special chemicals that drive their features. Cool off with this air conditioning quiz now!