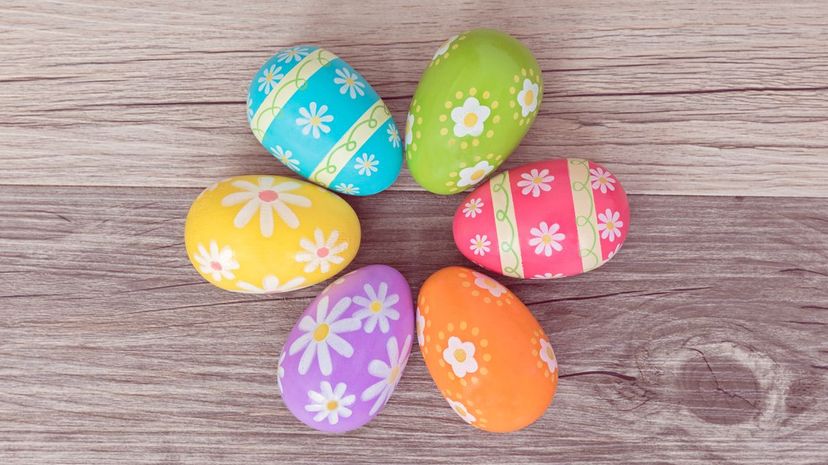 Image: Image Source / Image Source / Getty Images
About This Quiz
At its core, the Easter holiday is a religious celebration in which Christians mourn the death of Jesus and celebrate his resurrection. While many Christians still celebrate this true meaning of Easter, many people around the world choose to follow secular traditions during the holiday or explore a blend of religious and secular practice. In the U.S., this could mean Sunday church service followed by a visit from the Easter Bunny, an egg hunt and an entire basket filled with hollow chocolate rabbits. 
Of course, the U.S. isn't the only country that celebrates Easter in its own unique way. From South America to Australia and everywhere in between, people find ways to mark this holiday with prayer, remembrance, mourning, joy and merriment. Many of these traditions are hugely devout and may involve recreating the crucifixion of Jesus or following the stations of the cross, but some have evolved well beyond the traditional devotions. While some of these customs—dressing up as witches or throwing water on your lady friends—might sound strange to people in the U.S., it's good to remember that the idea of a giant rabbit dropping off baskets of sweets might sound a little crazy to people in other nations too.
Think you know how Easter is celebrated 'round the world? Prove it with this quiz!