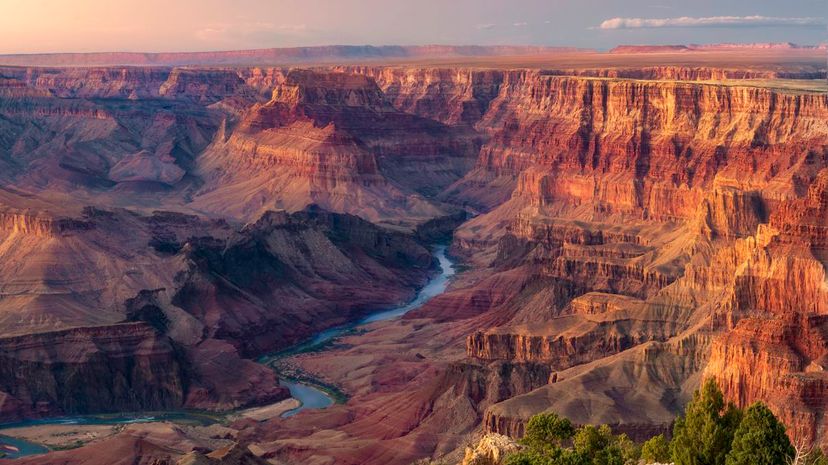 Image: Dean Fikar / Moment / Getty Images
About This Quiz
Today there are many different ways to determine where the North ends and the South begins. One of the first methods used was the Mason- Dixon Line, but that was created a century before the Civil War, and cities like Washington, D.C. (the Union capital) are in the South according to the line. Some people use the Ohio River, the Potomac River or U.S. Route 40 to split the country. If you wanted to use religion or dialect, those could work, but what may be the most accurate line to separate the country is the Sweet Tea Line created by McDonald's in 2004.
The Sweet Tea Line doesn't split the country in half physically but socially. It's simple. Northerners prefer hot tea any time of the year, and when it's iced, it's unsweetened. Southerners prefer iced tea at any time of the year, and it's always sweetened. This is based on sales from the largest fast-food chain in the world, and you'd be hard-pressed to find a northerner or a southerner who disagreed.
With that being said, the easiest way to split the country is using the geographic center of the continental United States, which is the border of Kansas and Nebraska. It splits California into a northern state and a southern state, and if you look at the 1860 presidential election results, this would be accurate politically as well. Abraham Lincoln got killed in Los Angeles County but won the state. Today California is probably the most liberal state in the country, but that wasn't always the case. Take a look at these landmarks and tell us whether they're in the North or the South.
Dean Fikar / Moment / Getty Images