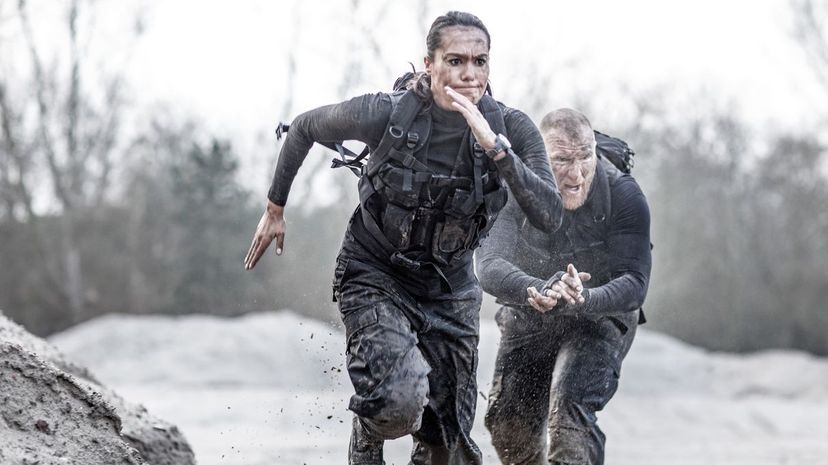 Image: Lorado / E+ / Getty Images
About This Quiz
Before civilians were getting mad in chat rooms and social media, soldiers were saying Whiskey Tango Foxtrot over the radio as a code phrase for WTF? The battlefield isn't a pretty place, and the words needed to describe it are just as ugly. That's where code words come into play. With real bombs dropping all around, it's only fitting to replace the F-bombs with a ballroom dance and a glass of bourbon. But even before soldiers wanted unique ways to swear, members of the military were creating a robust dictionary of slang.
In the mid-18th century, when soldiers from America joined British forces, British General James Wolfe referred to them as Yankees. By 1775, the word Yankee was used a derogatory term to describe American soldiers. Today the word still exists and is in use all around the world. It's one of the first military code words put into practice, but soldiers of Ancient Rome and Greece surely had their own glossary of slang to sling.

Today's military slang sprung up as acronyms to describe uniquely military circumstances like AWOL (absent without leave) or HALO (high altitude, low opening). Then it evolved to include code words from the NATO phonetic alphabet to describe things that only military personnel would understand, like Whiskey Charlie or Bravo Zulu. And after that, military code words began popping up on their own like woobies, doolies and soup sandwiches. When you put all of it together, you get a robust glossary of military code words. Most of the words mean nothing to anyone who isn't in the military, but even if you are a normal civilian, you may be able to guess a few here and there. Take the quiz and see how well you know military code words.
Lorado / E+ / Getty Images