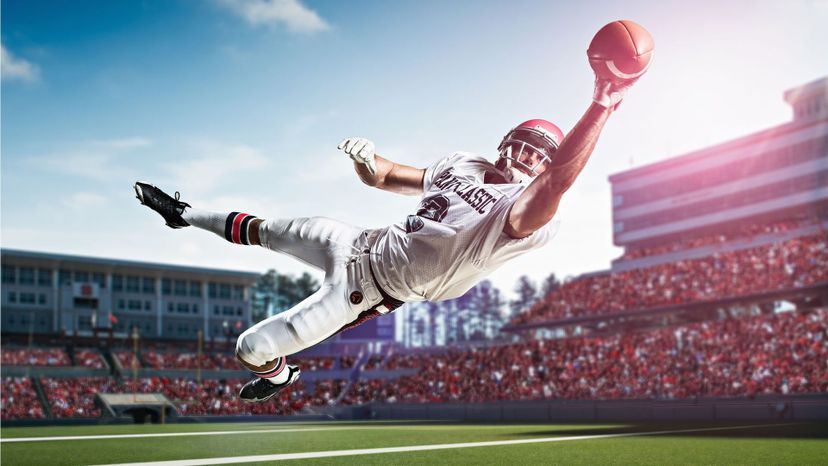 Image: Corey Jenkins/Image Source/Getty Images
About This Quiz
Over the course of the 20th century, the popularity of the NFL has risen to the top of American culture. It is almost a tradition, much like Christmas or Thanksgiving, for friends and family to gather around the big screen in the living room on Sunday and Monday nights to watch their favorite teams duke it out on the football field. The only difference with this tradition is that it lasts throughout the entire fall and well into the winter. 
It's no surprise then that Americans are trying to learn more and more about the NFL each day. They are becoming more invested in the debates and controversies that surround the league, and that knowledge is becoming more commonplace, with analysts and commentators at the ready to break down every aspect of the NFL from team decisions to on-the-field strategy. You might start to wonder if you still know more about the game than the average American. 
Here's a quiz where you can test your knowledge of the NFL. Do you think you have what it takes to ace this quiz? How much more do you really know about the NFL than other Americans anyway? If you think you would school most people on the subject, get started and prove it!
Corey Jenkins/Image Source/Getty Images