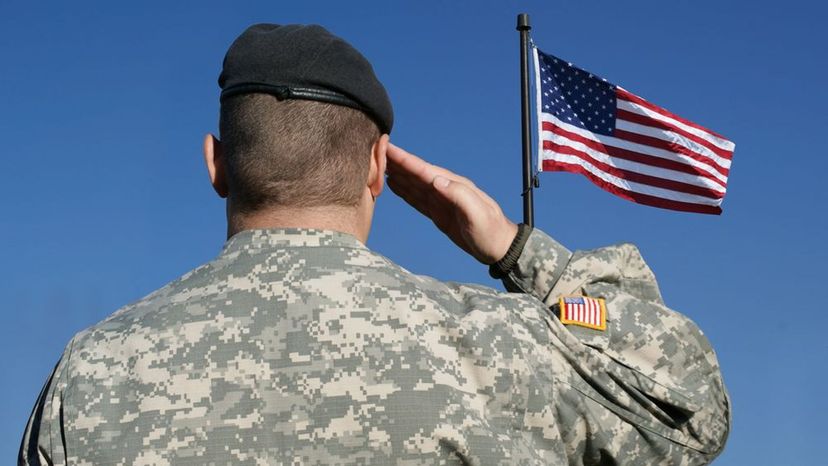 Image: Shutterstock
About This Quiz
Saluting is a time-honored rite of passage in militaries all over the world. It's a way for soldiers to learn discipline and respect, and a means for those in uniform to show their appreciation for the other men and women who are offering their time and service to their nation. In the United States Armed Forces, service personnel quickly learn to master saluting etiquette, or they become outcasts who inspire derisive eye rolling from drill sergeants. In this extremely formal quiz, do you think you really know American saluting protocol?
Saluting has a long and rather vague history. Some people believe it originated with the Roman Empire, but suffice it to say, the practice and execution of this simple act has evolved in countless ways over the centuries, even in the U.S. What started as a much more formal act is now a more efficient (yet still formal) courtesy. Do you remember anything at all about saluting history?

Salutes have exacting standards. If you drop your fingers or your arms at an improper angle, people will think you're lacking in pride, disrespectful, or perhaps just daft. And God help you if you snap off a comic salute in the wrong situation. Snap into this fascinating saluting etiquette quiz now!