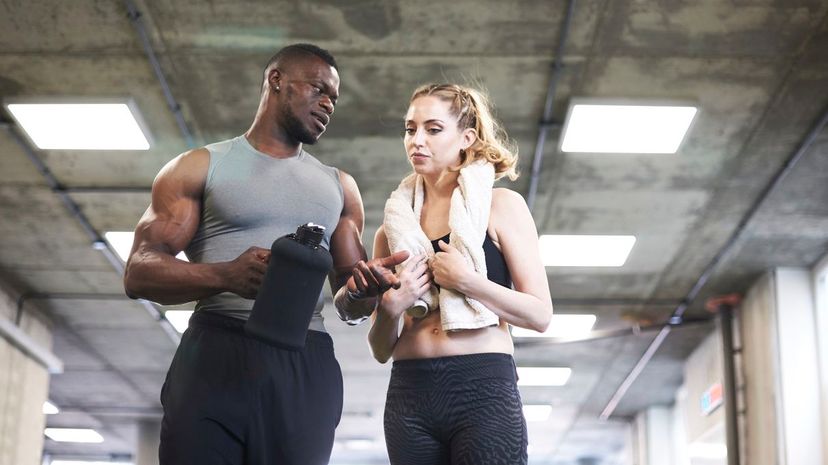 Image: Peter Muller/Cultura/Getty Images
About This Quiz
The world of fitness breeds myths and misconceptions like a shower floor breeds mildew (but not the shower floor at your gym -- we're sure they keep that one clean as a whistle). It can be hard to sort out fact from fiction. But don't blame your fellow gym rats! Most people genuinely believe the myths they spread about the strict 45-minute "anabolic window," "eating fat to lose fat," or intermittent fasting. Everyone is genuinely trying to get fit and to help others do so. But listening to bad advice can really set you back.
So, how do you uncover the truth? Our advice: Stick to ideas that have been around for decades, if not centuries, and still haven't been debunked. So far, no one has found a secret downside to eating five or more fruits and vegetables a day, or to a good stretching routine. Strength training, a rising star for several decades now, shows no sign of being dethroned. Its benefits on everything from blood-sugar control to bone health have been well-documented. Just start slow and don't push too hard.
How much have you learned about the world of fitness? Is your brain in as good shape as your abs? We've got a quiz to help you find out! We've checked our advice against reliable sources like WebMD, but feel free to check it against that of your health care provider before putting it into practice. In fact, we encourage that! Be safe out there!