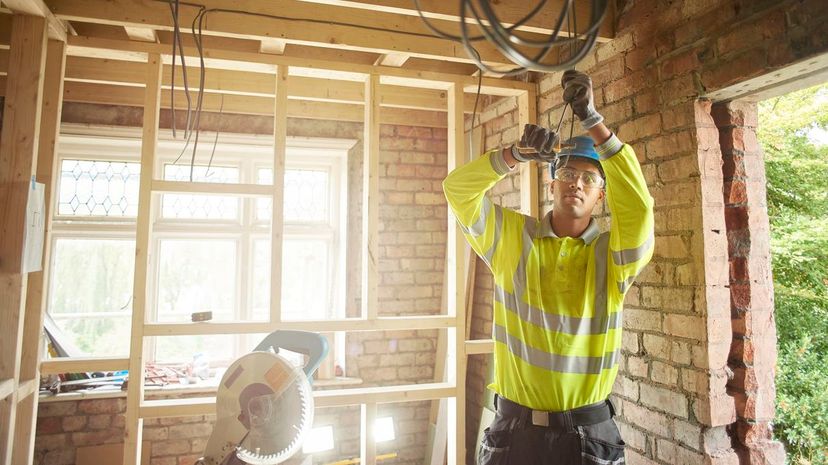 Image: sturti/E+/Getty Images
About This Quiz
Do you know when to use a slab foundation versus a basement, or the difference between rebar and radiant heat? Know how to read building plans, measure roofing, concrete and other construction materials? Take our quiz to see if you've got what it takes for a career in home construction!
Many men and women who like to work with their hands consider careers in the building trades, but home construction is so much more than knowing how to swing a hammer or safely operate a saw. It requires an understanding of basic techniques and materials, from insulation and siding to concrete and roofing, as well as interior finishes like paint and flooring. It means knowing how to use heating and cooling systems to keep the house comfortable, manage plumbing needs and install a safe and effective electrical system. Beyond that, a successful builder must understand the steps to home construction, and why performing them out of order or skipping a step could spell disaster down the road. 
Finally, builders must also have a close understanding of the laws that apply to building homes. This means understanding the codes, knowing when you need an inspection to proceed and how to protect future occupants of the home from things like fire, gas or radon. 
Think you've got what it takes? Take our quiz to test your home construction IQ!