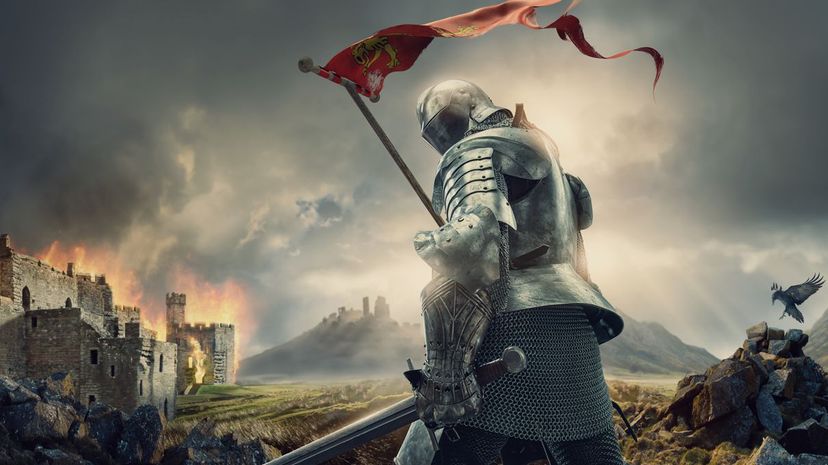 Image: Pali Rao / E+ / Getty Images
About This Quiz
The Middle Ages conjures images of gallant knights and fair damsels, and it's one of the most fascinating periods in world history. Despite the romantic associations drawn from legend and influencing generations of fantasists, the era stretching from the collapse of the Roman Empire to the Renaissance was far from an Arthurian paradise. With a peasantry under the thrall of a feudal system that was slavery in all but name, futile holy crusades, a culture dominated by religious oppression and the scourge of a near-apocalyptic pandemic in the form of the bubonic plague, there's little wonder that the medieval period is also known as the Dark Ages.
Nevertheless, the image of the chivalrous knight in shining armor is too much for the imagination to resist. From that romantic vision springs our love affair with all things medieval; it's inspired everything from theme restaurants based around knightly tournaments to popular fantasy books and TV shows like "Game of Thrones."
In this quiz, we'll take a look at a variety of medieval words. Some will be no doubt familiar, but rest assured, you'll find many linguistic challenges across a wide range of topics here — some that might stump even the legendary Merlin himself. So, if you're a medieval scholar or just a dedicated devotee of "Monty Python and the Holy Grail," we're throwing down the gauntlet and issuing a challenge (don't worry, it doesn't involve a shrubbery): Do you know the meaning of these medieval words?
Pali Rao / E+ / Getty Images